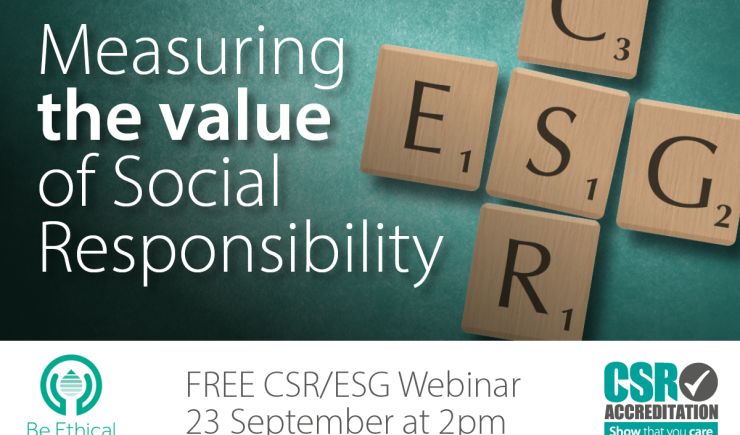 Aligning your organisation with the Sustainable Development Goals.
This webinar will look at the positive impact that the United Nations Sustainable Development Goals will have on building a sustainable and therefore successful business.
The 2030 Agenda for Sustainable Development, adopted by all United Nations Member States in 2015, provides a shared blueprint for peace and prosperity for people and the planet, now and into the future. At its heart are the 17 Sustainable Development Goals (SDGs), which are an urgent call for action by all countries - developed and developing - in a global partnership. They recognize that ending poverty and other deprivations must go hand-in-hand with strategies that improve health and education, reduce inequality, and spur economic growth – all while tackling climate change and working to preserve our oceans and forests.
 Just what are the SDG's
The importance of identifying those to align to
Mapping the CSR Four pillars
Case study insights
How  CSR-A and Prosperah can support you
A holistic approach to sustainable business:listen to our special panel of guests:
Alice Troiano – Founder /Owner Prosperah
Richard Collins –Founder and CEO CSR-A
Kirsty Christie - Senior Corporate Citizenship Manager at FTI Consulting
Chris Williams – MD at Prolectric
The webinar will be hosted by Jennifer Clark – Operations Manager at CSR-A.
Book your FREE place now: https://www.eventbrite.co.uk/e/prosperah-and-csr-a-ltd-sdgs-free-webinar-tickets-169481727409
---
Details
Date:
1 October, 2021 - 1 October, 2021
Please note:
Book via Eventbrite
---
Book now
Tickets for this event are no longer available.