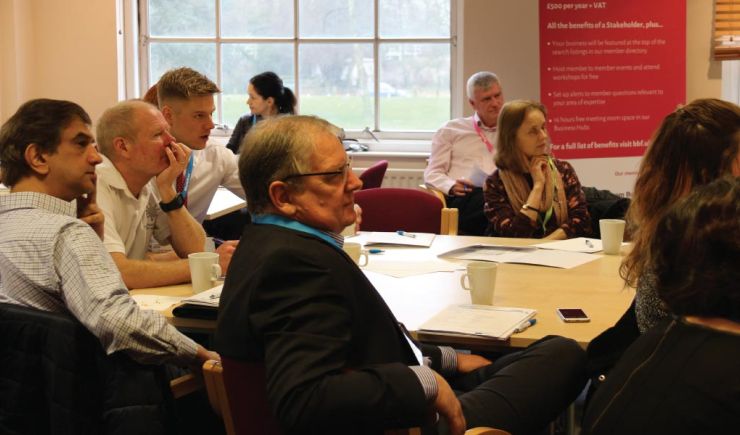 Whilst employees can be vital to the growth of any company, they can also be a challenging and scary undertaking for a small business.
At this half day workshop, you will focus on your management skills and discover how you can get the most out of the investment you have already made or plan to make in employees.  
This workshop will focus on…
Time Management and resource planning skills - that convert time into money
Effective delegation skills  - that give clear responsibility and expectations
Handling challenging and developmental feedback  - that develop skills and motivation
Who should attend? 
This event will be particularly beneficial to owners of businesses who have 1 or 2 employees or who are looking to take on their first employee.  
Why attend?
This workshop will provide you with the necessary information and skills to transform your management skills by improving communication, time management and planning skills which in turn will enable increased engagement and productivity from your employees.
About the Speakers
Craig Howells
Inside Sales Manager at Thomas International
Craig is an experienced Sales Manager with a proven track record in both B2C & B2B markets.
He has specific knowledge in creation and implementation in client solutions aimed at transformation in performance of their people, teams and cultures through analytics, insights and actions.
Craig is an enthusiastic, self-motivated leader driven to achieve results through working with people and have experience establishing and developing successful teams.
He is passionate in creating engaging working environments, in order to drive personal and professional success.
Nathalie Sparrow
Client Development Consultant at Thomas International
Nathalie joined Thomas International in July 2013 having previously worked in training and development, and is now one of our resident experts in talent management solutions and psychometric testing.
Originally Nathalie was a member of the Thomas Education team, where she worked alongside schools and universities on projects to support the development of young people through their education and into the working world.
Since 2015, Nathalie has worked as a Client Development Consultant, using her expertise to create bespoke processes and solutions to assist clients with their people based on decision-making, and to help them achieve specific business goals. 
---
Details
Date:
12 June, 2018 - 12 June, 2018
Time:
9:00am - 1:00pm
Registration from 8.30am
Location:
The Gateway, Gatehouse Road, Aylesbury, Buckinghamshire, HP19 8FF
---
Speakers

---

Client Development Consultant
---
About the Presenter
Thomas International
For over 35 years, Thomas International have been empowering business leaders to transform the performance of their people, teams and cultures through analytics, insights and actions.
---
Book now
Tickets for this event are no longer available.