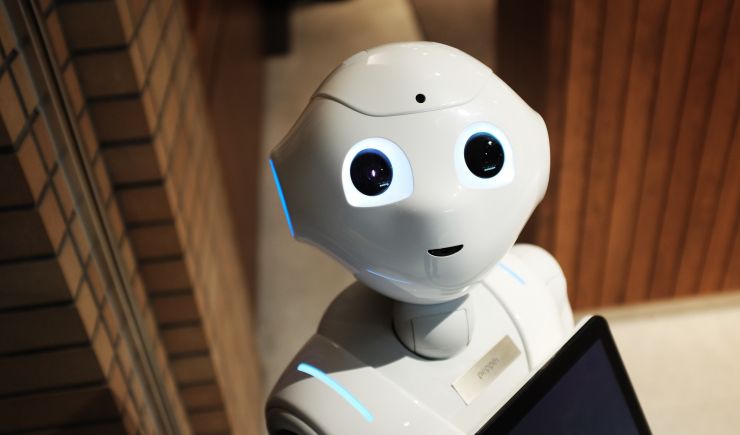 A Member to Member Workshop hosted by David Martin from Ether Solutions
Software Robots are now a reality, they are technology which delivers productivity to businesses. This session will provide:
What are the Robots?
Why have they emerged now?
What Robots can do and what they can't do
How to identify where Robots can help?
Are Robots just to save costs?
Are Robots more than Chatbots on websites?
Who is the event aimed at?
The session is aimed at any Manager who is looking to use technology for productivity gains and has the challenge "Do more with less".
Software Robots are being adopted by organisations around the world gaining awareness of the technology is an important step to keeping business competitive.
This session is focussed on Software Robots which can be used in office activities it does not cover the use of Robotic machines that are used in manufacturing production lines, etc.
How will you benefit from attending?
Delegates will understand what is available in the market and some case studies of how software Robots have been used by industry leaders.
By gaining an appreciation of what the technology offers, delegates can determine if it is applicable in their daily business activities and whether it would deliver a competitive edge.
What knowledge will you take away with you?
An appreciation of the technology that is being adopted by many businesses.
Some ideas about how Robots can be used to help businesses.
The difference between a "Chatbot" and a "Robotic Process Automation" solution.
An awareness of the situations that are not suitable for Robots.
The concept of people "Embracing" Robots rather than fighting their use.
About David Martin from Ether Solutions
David Martin is an experienced IT Consultant who has been a specialist in Business Process Automation for many years. His knowledge enables him to share how Software Robots are different
From other IT innovations. From an early career working on enterprise projects for FTSE companies, the recent opportunities from Cloud implementations has provided David with practical insight into how the technology can be rapidly taken on by smaller teams to yield tremendous benefits. With so many growing businesses and start-up businesses in Buckinghamshire, David is keen to share knowledge on software Robots to support Buckinghamshire's place in the Oxford to Cambridge silicon arc.
---
Details
Date:
19 April, 2018 - 19 April, 2018
Time:
9:00am - 10:30am
Registration from 8.30am
Location:
BBF Hub, The Clare Charity Centre, Wycombe Road, Saunderton, Buckinghamshire, HP14 4BF
Please note:
For SatNav please use postcode HP14 4HU
---
About Member to Member Workshops
---
Book now
Tickets for this event are no longer available.