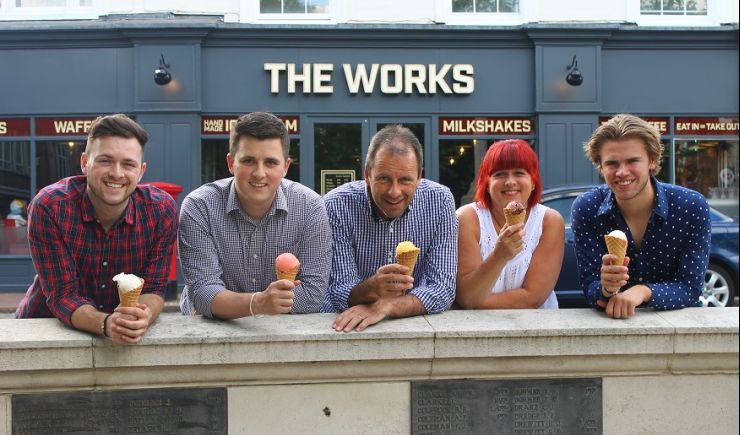 Here's the perfect opportunity to meet other young directors, share stories, make connections.
We decided to hold our autumn/winter events in warmer town centre venues. So, a modern, quirky restaurant like - The Works – was the obvious and perfect choice.
The Works is a family run business; in the style of the Great American Diner. It is perhaps best known for its waffles, crepes and delicious home- made ice cream.
Guest speaker: Steven Gregory, Founder of FitLife Health Club, Buckinghamshire's 2018 New Business of the Year, will share his inspiring business journey.
So, book your ticket. Come along (we have a private room) and hear an inspirational short talk from a dynamic local director; eat some delicious finger food and network with fellow directors.
What have others told us they liked about this event:
"Everyone is so willing to share and mix with each other"
"Talks from the guest speakers were very insightful and useful. I also spoke to them afterwards and they were both happy to discuss anything I wanted to know more about"
"The attendees and atmosphere added to the buzz and the food was good!"
---
Details
Date:
19 September, 2019 - 19 September, 2019
Time:
6:00pm - 10:00pm
Registration from 5:30pm
Location:
The Works, 7-9 Market Square, Aylesbury, HP20 1TA
Waiting List:
Waiting List
---
Speakers

Owner and Founder of Fitlife Health Club.
---
Steven Gregory
Ex-professional sportsman Steven Gregory is Haddenham born-and-raised. He left the village at 21 when his football career took him around the country. On return to the area he established Fitlife Health Club - specialising in body fat/weight loss, bootcamps, indoor classes, personal training and a 28-day fat loss program.
Fitlife pride themselves on giving customers a first class experience with every visit to the club. So not only do they provide a beautiful space to work out in, they also fill it with wonderful people who will brighten up your day!
Steven will share his inspiring business journey with you.
---
Book now
Tickets for this event are no longer available.