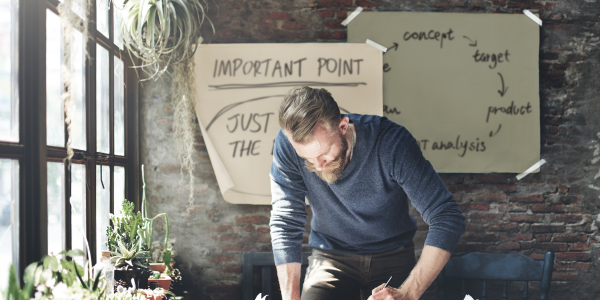 Bucks HSC Ventures supports innovations in these areas: Best Start in Life; Prevention; Age Well; Staff Wellness; Environmental Sustainability.
If you have an innovative health and social care product or service that you want to commercialise, Bucks HSC Ventures can help.
Bucks HSC Ventures is looking for innovators to join its second round of support for those with ideas to improve the health and social care for individuals in any of the below areas.
Best Start in Life
Children's earliest experiences are the key to their success as adults. Help to lay the foundations for a healthier future. Best Start in Life focuses on innovations that will enable parents and children, from pregnancy through to adolescence, to have a healthy lifespan.
Prevention
Prevention is better than cure. Help to create wider action on prevention and early identification to help people manage their health and stay well for longer.
Age Well
People are living longer, but not all of those years are spent in good health. Help develop solutions that support a growing elderly population to stay healthy and be independent for longer.
Staff Wellness
Staff are the key to the health and social care system. Help to build a system that encourages and enables staff to lead healthy, happy lives and make choices that support wellbeing.
Environmental Sustainability
Climate change is the greatest threat to our global health in the 21st century. Help design and deliver a health and social care system that minimises impact on the environment.
Success stories from round one of Bucks HSC Ventures
Read on for just two of the success stories from the first round of the Bucks HSC Ventures programme.
Living Well at Home
With 94% of people wanting to live independently in later life, but only 7% of homes having the most basic features to allow that to happen, there is a potential crisis on the horizon. Living Well at Home's 'HomeCheck' service aims to address this issue. The service has been developed to give ageing households expert, personalised advice about the small adaptations they can make to enable them to stay in their home safely and conveniently for longer in later life.
Emma Luddington, Living Well at Home Managing Director, said: "It's been useful to understand the pains and gains of the health and social care providers, as well as the challenges they have in working together.
"The programme has given us a much stronger vocabulary and understanding of those challenges and it's given us some names and faces that we should be working with. It's also helped us to understand where and how HomeCheck could occupy a position within the health and social care space.
"We all know that relationships and opportunities can take some time to develop but we are hopeful that as a direct result of the Bucks HSC Ventures programme and the positive relationships we now have with the programme partners, that we will be able to work together soon."
Read all about the support that Living Well at Home received from Bucks HSC Ventures >
Consentricare
Consentricare has developed an innovative, free-to-use mobile app called 'CareHound'. It has been designed to assist people who are caring for elderly relatives – often with no prior experience of organising care and support.
Bill Palmer, Consentricare Executive Partner, said: "We saw the Bucks HSC Ventures accelerator programme as a fantastic vehicle to provide us with valuable insight and to help us get access to the people that it would otherwise take weeks or months to get through to.
"We were also keen to engage with, talk to and stand alongside other people within other SMEs that were undertaking a similar journey to us and maybe experiencing similar challenges."
Read all about the support that Consentricare received from Bucks HSC Ventures >
Apply now!
To find out more and to apply, visit the Bucks HSC Ventures website.
Entries close on Friday 9th August.
Workshops to help bring your ideas to life
People with products, services and innovations under the topic of Age Well can access two workshops in August to help them develop their ideas through Bucks HSC Ventures:
Human-Centred Design Workshop

This full-day workshop focuses on how to develop innovations with a human-centred approach and strategies that anyone can learn to use to create solutions that will naturally resonate with people.
Lean Strategyzer Workshop

This four-hour workshop is based on the Lean Start-up methodology and uses the Strategyzer toolset to help participants use the approach with the minimum need to understand business jargon.
The workshop dates are listed below, along with a link to the booking page:
Age Well
Human-Centred Design Workshop - August 9th
Lean Strategyzer Workshop – August 15th