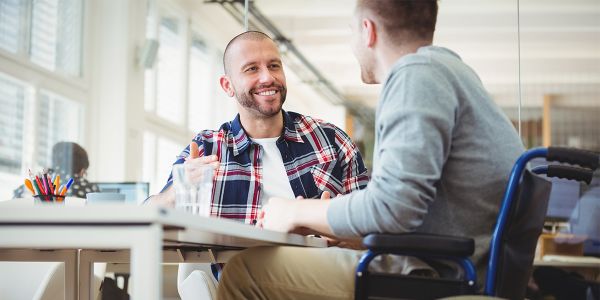 Purple Tuesday 365 is a service that helps organisations and their staff access knowledge, understanding and practical approaches to provide a better everyday customer experience for disabled people and their families.
The cornerstone of this service is Purple Tuesday, which is an awareness day aimed at improving the disabled customer experience.
Purple Tuesday was earlier this week (November 2nd), but the team behind it are aware that disability rights and experiences are not just worth one day's thought – they are a 365-days-a-year mindset.
Hence, Purple Tuesday 365.
Learn more about this service and how to get involved.
Become a Disability Confident Employer
The Disability Confident scheme supports employers to make the most of the talents disabled people can bring to the workplace.
Buckinghamshire Business First is one of over 20,000 employers signed up to the scheme.
Being a Disability Confident Employer is our public commitment to support existing employees who may have a disability, and to also ensure that our recruitment processes are accessible and supportive. We share good practice with other employers and consider ways of deploying 'disability confidence' within our processes and procedures.