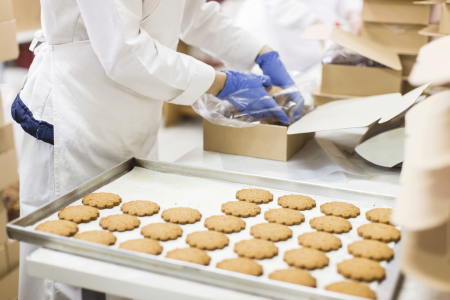 The Food Standards Agency (FSA) has launched its Here to Help campaign along with a new and improved food business support hub.
Businesses can now find all FSA business guidance in one place, including how to set up a food business, how to achieve a good food hygiene rating, and managing allergens to keep customers safe.
The Here to Help campaign aims to encourage micro and small food business owners to learn more about food regulations and get the support they need to follow them.
The FSA's message is that, along with local authorities, they are there to help businesses along their journey, with lots of advice and guidance available.
Visit the food business support hub at www.food.gov.uk/here-to-help.
Discover the dedicated business support network for rural businesses
Rural Ngage is the support hub for rural businesses, bringing together all available support.
As Rural Business Development Manager, Will Dallimore is the first point of contact for rural businesses wanting advice, support and funding.
Will says: "Whatever your question, challenge, opportunity or experience is as a rural business, I am here to help and highlight the support available to you.
"This includes information on funding programmes such as the Farm Transformation Fund and the Rural England Prosperity Fund."
Visit the Rural Ngage hub here, and contact Will at William.Dallimore@ngagesolutions.co.uk or on 01494 927167.
Rural Ngage is part-funded by the UK government through the Shared Prosperity Fund.