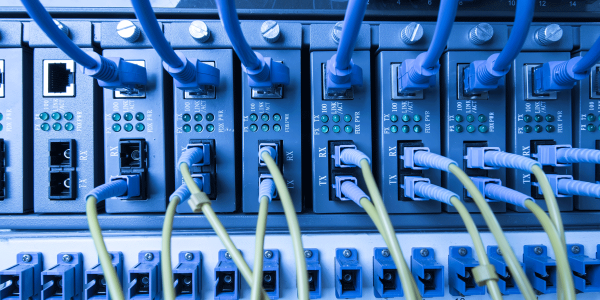 Businesses can team up together to get gigabit speeds and utilise a government voucher to part or fully fund the installation.
The government's Gigabit Broadband Voucher Scheme has helped more than 7,000 businesses and homes to install a full fibre gigabit connection, but time is running out to claim the remaining funds. The government has said that high demand for the vouchers will see the scheme end long before the initial planned end date of March 2021.
Jack Douglass, Broadband Programme Manager at Buckinghamshire Thames Valley Local Enterprise Partnership, explains: "Businesses can form group projects with other businesses and residents before choosing a participating supplier in their area to complete the installation. The supplier will be able to claim discount vouchers from the government against the cost of the connection, with up to £2,500 being available per business and £500 per residential premises. If the cost of the installation is more than the value of the pooled vouchers, the businesses and residents will need to fund the difference."
To check if you are eligible for this voucher, and to search for suppliers in your local area, visit the voucher scheme website here.
Rural businesses could get even more funding
Rural premises with broadband speeds of less than 100Mbps can use vouchers worth £1,500 per home and up to £3,500 for each small to medium-sized business (SME) to support the cost of installing new fast and reliable connections.