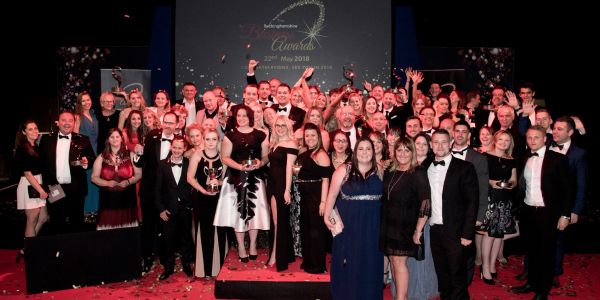 Could you or someone you know win a National Women's Business Award or a Queen's Award for Enterprise?
National Business Women's Awards
These awards are designed to celebrate the achievements of women in business and are open to any business in the UK that was up and running prior to January 1st 2016, or between January 1st 2016 and December 31st 2017 for the Best New Business category.
There are 14 categories in all:
Business Woman of the Year (Micro, Small, Medium and Large categories)
Business Owner of the Year
Corporate Leader of the Year
Influential Business Woman of the Year
Young Business Woman of the Year
Best New Business
Social Impact Award
Lifetime Achievement Award
Third Sector Champion
Service Excellence
International Women's Award
Entries are open until September 13th, with early bird entries open until August 16th.
Find out more and enter, here: https://www.nationalbusinesswomensawards.co.uk/
Queen's Awards for Enterprise
The Queen's Awards for Enterprise recognise the achievements of UK businesses, with plenty of previous winners hailing from Buckinghamshire.
The awards recognise businesses in the fields of:​
Innovation
International Trade
Sustainable Development
Promoting Opportunity (through social mobility)
The awards are valid for five years and have previously been bestowed upon Buckinghamshire businesses such as Global Infusion Group, Trio Healthcare, Mediplus, Curo Consulting, Symply Pet Foods, and Hypnos.
Read more about the benefits of winning a Queen's Award >
Applications for the 2019 Queen's Awards for Enterprise closes at midday on Wednesday 12th September 2018.
All entry forms, eligibility criteria and information on how to apply can be found at: https://www.gov.uk/queens-awards-for-enterprise/how-to-apply