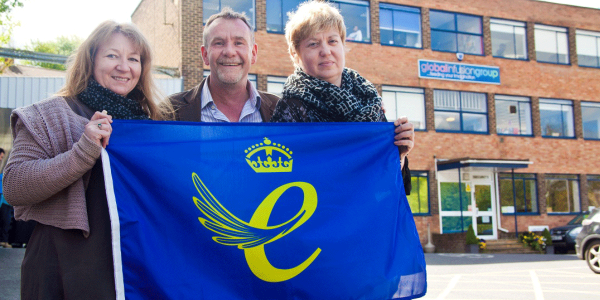 Read on for some great advice from businesses that have successfully won multiple big contracts, including for the London 2012 Olympics.
The Buckinghamshire business community is, as you would imagine, full of businesses that have great experience in securing private and public sector contracts.
We have compiled the advice of three of these businesses to help you when writing bids.
Over the last year Ashridge Group have successfully won bids for £10.5m worth of corporate and public sector contracts, for the delivery of facilities management and security services.
Submitting a bid takes a lot of time and resources if you do it correctly. Ensure that you meet the key criteria and the tender is within your scope before investing a great deal of time in it.
It's important that you read the tender documents thoroughly and understand the criteria and submission instructions. Ask the procurement team questions where necessary - they are there to assist you. Time spent reading is seldom wasted. Submit on time in the required format or all of that work will have been for nothing.
Always attend site visits if they are available. They are a valuable opportunity to ask questions, analyse specifications and gain valuable intelligence.
If you want to bid for a tender that you believe you have an exceptionally good chance of winning, and you don't have any in-house bid writing expertise, do consider engaging a good professional bid writer to complete the tender for you. Professional insight and knowledge can turn an "okay" tender submission into a winning tender submission.
If you are unsuccessful in your bid, always ask for feedback afterwards. The feedback provided can range from a few words to several paragraphs, but there's normally something of substance for you to gain a learning outcome from.
Advice from Tony Laurenson, Founder and Managing Director of Global Infusion Group
Global Infusion Group, the Buckinghamshire-based catering, hospitality and logistics company, has successfully tendered for a host of global sporting events, including London 2012, Baku European Games 2015, Rio 2016, Pyeongchang 2018 and Tokyo 2020. Growing the export side of its business through major projects worldwide has resulted in a Queen's Award for excellence in International Trade.
So, the basics are obviously reading the tender document through properly, understanding what's being asked of you and interpreting that into the response that you deliver. Demonstrate that you've put a great deal of thought into your offering and can align yourself with the contract's requirements.
We've found that sustainability and legacy are now key factors in a successful tender. When we were tendering for London 2012 contracts via CompeteFor it was absolutely vital that we could prove that we were using local suppliers, resources and people. This has remained the same for subsequent Olympic Games and other major global sporting event tenders. Ensuring that you have a robust sustainability policy - and highlighting that it is integral to how you intend to deliver it in the contract you're tendering for - will undoubtedly stand you in good stead.
One of the trickier elements for us personally is demonstrating our creativity, culinary flair, exceptional service levels and essentially our brand personality within the confines of a procurement process that is inevitably designed not to allow that. To get around that we probably offer more information than has been asked for. Feedback has shown that this isn't a problem and that providing greater assurances that you're the perfect company for the contract will serve you well.
Get your pricing right – ultimately that's what the tendering process is for isn't it? Your bid should also demonstrate how you've arrived at the costs you've presented and that the appropriate amount of research and due diligence has been completed.
Logistics are also key - your response should clearly define how you intend to deliver your solution. For us that's management and staffing levels; presence in the region and proximity of kitchens; and sourcing produce and equipment. The procurement team will be looking for a robust plan.
Advice from Holger Garden, Founder of Mercury Communication & Strategy Ltd
Holger's 25-year bidding career has included supporting clients' submissions on the spectrum from small consultancy projects up to major national infrastructure schemes. He's helped his clients prepare successful bids for over £5 billion of work in various sectors. Holger spends his time managing the bid process, writing responses, and reviewing and editing written material for his clients.
Read the question! Break the question down into each specific part and answer each part in its own section. Make it easy for the assessor to see where you've answered every part.
Keep it simple. Use short, clear and easy-to-understand sentences. If a sentence must be read more than once to be understood, it loses its impact. Remember: Clarity + Brevity + Value = IMPACT. The 'value' part means writing something that matters to your client by providing benefit to their activities.
Keep it relevant. Think about your client's requirements when you write every sentence. If you can't easily answer the 'So what?' question, don't write that sentence, or write it in a way that clarifies the 'So what?' for the reader.
Be consistent. Use your win themes consistently throughout your bid, linking your compelling arguments to your client's 'hot buttons', i.e. what matters most to the client.
Review and proof read your work. Make sure you have reviewers lined up to assess your bid to make sure the responses are as powerful as they can be, and use proof readers to check for typos and inconsistencies. Use a professional bid writer to write your bid responses if you don't have enough in-house resource or if you feel you'll benefit from someone external challenging your proposal ideas. The fresh perspective can be very powerful, as well as the ability to write in a way that gets to the point.
Reach out for support if required
As mentioned above, you may find you need to reach out to another business for support along the bidding process, such as for bid writing expertise.
Or it may be that you need to ensure your health and safety, environmental or quality standards are up to scratch in order to pass the eligibility requirements when bidding for contracts.
Indeed, HS2 has detailed a requirement that all participants in any project, directly or indirectly, need to have equality, diversity and inclusion embedded in their policy and activity.
There are plenty of businesses in Buckinghamshire that can provide training in these kinds of areas. A quick search on the Buckinghamshire Business First member directory can help you find different types of service providers.
Speak to our team
Email BusinessSupport@bbf.uk.com, or call 01494 927130 for more information and support.