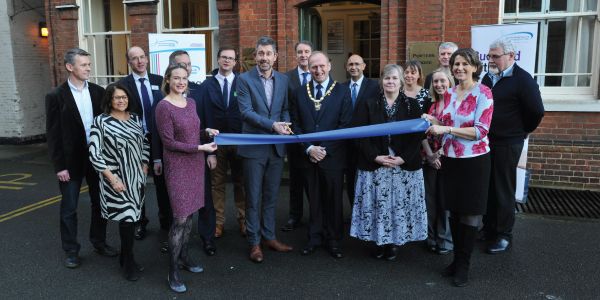 A medium-sized room good for 2-3 people in the centre of Aylesbury is available for £420 a month, with offices also available in Saunderton.
If you are looking for office space in Buckinghamshire, you could be in luck.
Office space in Aylesbury
The Porters Lodge facility in the heart of Aylesbury town centre is home to several businesses, with one office currently vacant. It is a medium sized room with sufficient space for 2-3 people on the second floor and costs £420 per month. It will be available from the August 7th 2017.
Email hub@bbf.uk.com or call 01494 927130 for more information.
Office space in Saunderton
The Clare Charity Centre in Saunderton provides flexible, serviced office accommodation for businesses, with short term office lets to small and emerging commercial organisations in the centre's new Business Hub area. This is in addition to the hot-desking facilities available in the Buckinghamshire Business First & IoD Hub at the Centre, of which the Clare Charity Centre is a sponsor.
The accommodation offer includes:
Office desks and chairs
High speed internet
Telephone services
Server and comms storage
Hot-desking facilities
And much more
Find out more about the Clare Charity Centre offering here >
Contact Hannah Linsell for more information at Hannah.linsell@theclarefoundation.org.