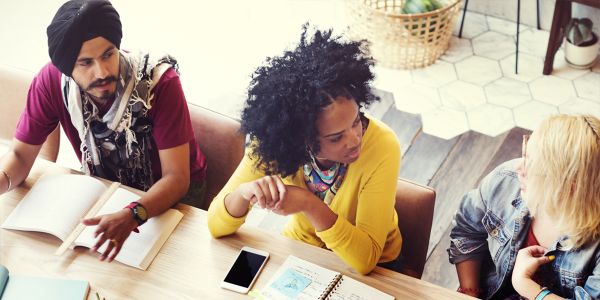 Diversity has become an imperative to attract and retain the best talent, write Thomas International, as they launch a diversity whitepaper.
Diversity and inclusion is a hot topic in the corporate world in 2018, from the reality of the gender pay gap becoming further exposed to increasing anti-diversity scandals. Needless to say, there appears to be a need to recap, re-educate and re-strategise diversity as a fundamental strength in business, embraced no matter what size or industry. It has become an imperative to attract and retain the best talent, a mechanism to create synergy between a diverse workforce and a successful business.
Businesses leaders can reflect and ask themselves:
Is diversity at the heart of my business?
Does diversity boost or risk group performance?
How can I handle challenges that come with promoting diversity?
What 'types' of diversity are in question?
Do my workforce reflect the clients we communicate with and sell to?
Do I believe that a diverse workforce can increase business and profitability?
What can I do to transform both managerial and employee mindset and make diversity a way of life?
Thomas International's whitepaper on workplace diversity
We have co-authored a whitepaper to explore the case for workplace diversity, the challenges it brings, and how businesses can successfully cultivate a diverse workplace.
We will continue to examine how diversity and inclusivity has shaped, and will continue to shape, the human experience and identity in the workplace - and how companies can start tracking execution and addressing unconscious bias, among other challenges, with psychometric assessments.
Download workplace diversity whitepaper
Download Thomas International's whitepaper on workplace diversity >
An example of Thomas International's diversity analysis - Harvey Nash case study
Harvey Nash are a global recruitment company that values the importance of diversity. In 2016, they partnered with Thomas International to evaluate whether there was any evidence of adverse impact in their robust recruitment process.
Over 12 months, Thomas tracked hundreds of applicants for positions at Harvey Nash, monitoring demographic diversity, behavioural preferences and the eventual outcome of applications. Harvey Nash know that diversity is more than just demographics, and recruit with diversity in behavioural preferences, motivators and personality in mind.
Statistical analysis looked at the chance of each demographic group progressing and dropping out at each stage, using impact ratios, statistical tests and practical tests. The result? No evidence was found that any group was being adversely impacted in the recruitment process, though we were able to make recommendations to make processes even better.
Following the outcomes of the study, Harvey Nash were successful in becoming the first recruitment company to achieve the National Equality Standard, one of the UK's most rigorous and prestigious accreditations for diversity and inclusion.
Contact us
If you have a question on diversity and inclusion in the workplace, or would like to find out more about using Thomas International tools in your organisation, contact: