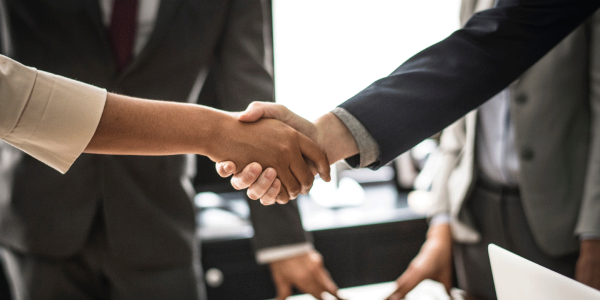 Read about the government's supplier and contract finder services and the portal for public sector contracts in the EU - and what impact a no deal Brexit will have on it.
UK Government Supplier Locator service
The government and public sector spend in excess of £220 billion on goods and services each year and the government has set itself the aim of ensuring that £1 of every £3 spent on government contracts goes to SMEs.
To support this aim, the Supplier Locator service has been developed to help businesses promote themselves to 400,000 potential buyers and bid for government contracts across a wide range of sectors.
Particular interest has been expressed in finding suppliers in the following categories:
Catering & Vending Services
Communications
Conference and Event Services
Energy & Environmental
Facilities Management & Property
HR, Training, Learning & Development
ICT & Internet
Marketing, Research, Media Buying & PR
Office Solutions
Packaging, Print, Design & Promotional Services
Professional & Specialist Services
Recruitment & Talent Management
Transport & Fleet
Health & Social Care Supplies/Services
Educational Supplies/Services
Businesses can find more information on registering with the Supplier Locator service here.
UK Government Contracts Locator service
Search for public sector contract opportunities across different sectors on the government's Contracts Locator service.
You will need to be registered via the above Supplier Locator service link, and then you can search for contracts worth more than £10,000.
You can use the Contracts Locator to:
Search for public sector contract opportunities in different sectors
Receive daily alert notifications of current public sector contract opportunities, filtered by industry, key word and location
Receive emails on relevant future contract opportunities and early engagement notices
Search the Contracts Locator here.
More ways to sell goods and services to the public sector
Accessing public sector contracts in other EU countries
The Tenders Electronic Daily (TED) service is the portal for high-value public sector contracts in other European Union (EU) countries.
TED publishes 520,000 procurement notices a year, including 210,000 calls for tenders which are worth approximately €420 billion.
Information on available contracts is open to anyone for free, without the need for registering. However, you can register with TED in order to submit questions related to the tenders you are interested in and to receive updates for those opportunities.
Find out more about the Tenders Electronic Daily here.
How will Brexit affect the TED service?
The government has said that if the UK leaves the EU in March 2019 with no deal in place regarding future arrangements on access to the Tenders Electronic Daily service, a replacement UK-specific e-notification service will be made available.
The EU has said that UK suppliers who wish to access public sector contract opportunities in the EU can continue to do so via the Tenders Electronic Daily service post-Brexit.
Small Business Research Initiative
The Small Business Research Initiative (SBRI) is a leading procurement programme that brings together the challenges faced by government and the innovative solutions of businesses to overcome them.
Visit the government's Small Business Research Initiative webpage for information on applying for contracts, pre-commercial procurements, and success stories of businesses that have engaged with the SBRI.
Local councils
Contact your local district and county council to see about becoming an approved supplier. Each council may have their own specifications, or indeed, have no set list of approved suppliers.
Government Contracts Finder service
The government's Contracts Finder lets you search for information about contracts worth over £10,000 with the government and its agencies.
This is separate from the above Contracts Locator and another good tool for finding suitable contracts.
Enterprise Europe Network
Enterprise Europe Network (EEN) can help you apply for EU tender opportunities.
Contact the relevant UK-based EEN office for more information.
Supply digital services through the Digital Marketplace
The Digital Marketplace lets you provide people, technology and user research services for digital projects in the public sector. You can apply to provide different services through different 'framework agreements'. Framework agreements usually last for a maximum of 4 years.
You could:
supply cloud hosting, software and support on the G-Cloud framework, for example content delivery networks or accounting software
provide people to work on digital projects or user research services on the Digital Outcomes and Specialists framework, for example technical architects or user research studios
When you can apply
The G-Cloud and Digital Outcomes and Specialists frameworks are currently closed for applications and are expected to be open again in 2019. Sign up for email alerts about when you can apply.
Our contact details
Email BusinessSupport@bbf.uk.com, call 01494 927130 or visit www.bbf.uk.com for more information and support.