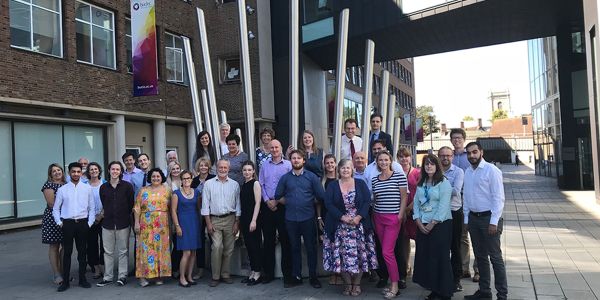 We are pleased to announce Bucks New University as the location of our new offices, which will include a new Business Hub and meeting rooms.
Buckinghamshire Business First will be moving into our new offices on the university campus at Bucks New University.
When are we moving?
We will make the move in September, giving us plenty of time to close down the old offices at Porters Lodge and the Clare Charity Centre, while getting the new offices ready for occupation.
What about the current business hubs?
Our Saunderton and Aylesbury hubs will remain open until the end of August, and we are working with space providers across the county to make sure our members aren't short of a place to work whilst we're waiting for our new hub to launch. Remember: our Chesham Hub at Chesham Library remains open.
When will the hub at our new office open?
After we've got the move in under our belts, we will open our new Business Hub in October. Look out for the launch party!
Get in touch with any questions
We will announce more information in the coming months, so stay tuned to the newsletter or email membership@bbf.uk.com with any queries.