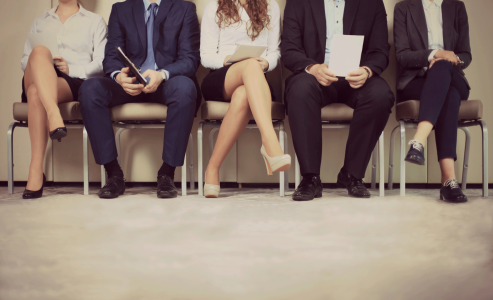 No matter what type of role you want to fill, there is an abundance of talent waiting to be snapped up.
Apprentices
Taking on an apprentice can greatly benefit your business as they bring new ideas, skills and energy to your company and could potentially become a full-time employee.
Find out all about apprenticeships, including what grant funding is available to businesses that employ one.
Post your vacancies on WANNABE where young people go to look for work experience, apprenticeships, and part/full time jobs.
Interns
An internship is a period of work experience, usually lasting for a fixed, limited amount of time, usually undertaken by students and graduates looking to gain relevant skills and experience in a particular field.
Internships differ from apprenticeships in many ways, as they are less formal and usually last for a shorter period of time, possibly just a few weeks. An intern doesn't have to perform job-specific tasks like an apprentice does and they won't gain a formal qualification by the end of the placement either.
There are no grants available for taking an intern on and most internships are paid positions.
Internships need to benefit both you and the intern, who needs to have achieved something or gained a new skill set at the end of their time with you.
Graduate Talent Pool is a free service which allows you to advertise your internship opportunities to new and recent graduates.
Work experience
Work experience is an opportunity for you to introduce young people to the reality of working life, while benefiting from their ideas and hard work. Offering work experience can help you to develop your own talent, young people who grow along with your company, potentially turning into loyal employees. You do not need to pay students on work experience.
OppsinBucks is the platform for employers to connect with educators, to find the next generation of their workforce. Through Opps in Bucks you can build awareness of your organisation and careers and opportunities within, by offering careers talks, skills workshops and work place visits to young people.
Ex-services personnel
The Ministry of Defence's Career Transition Partnership (CTP) connects a wide range of experienced, trained and skilled ex-service people with employers.
Over 14,000 service leavers come on to the civilian job market through the CTP every year. They include engineers, technicians, trainers, administrators, IT managers, drivers, chefs, nurses, pilots, operations managers, facilities managers, project managers and communications experts.
The benefits of hiring ex-service personnel are numerous, ranging from their leadership qualities, self-discipline and motivation, to their teamwork, communication and planning skills. They are used to working under pressure, taking responsibility and getting a job done right the first time.
Find a Job
Find a Job is a government service that enables you to advertise jobs and search for jobseekers whose CVs match your needs.
Knowledge Transfer Partnerships
The Knowledge Transfer Partnership (KTP) scheme helps businesses to innovate and grow. It does this by linking them with a university and a graduate to work on a specific project.
A KTP is part-funded by a grant. The amount businesses need to contribute is different for SMEs and larger companies.
By participating in Knowledge Transfer Partnerships you can:
Access qualified people to spearhead new projects
Access experts who can help take your business forward
Develop innovative solutions to help your business grow
Improve your productivity