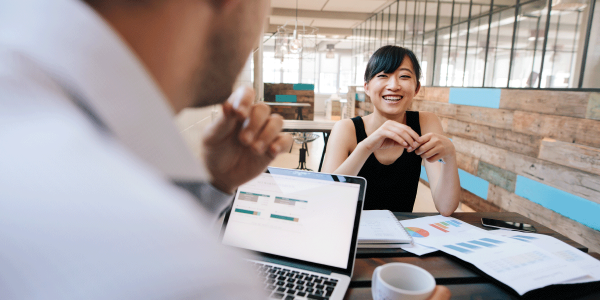 The Buckinghamshire Growth Grants have just got bigger and better, with up to £5,000 available to help you meet your growth aspirations through the Buckinghamshire Business First Growth Programme.
Growth Grants of between £1,000 and £5,000 are available to assist your business to invest in projects that will help your business grow.
Whether you are considering investing in a project to increase sales, productivity or profitability, or improve business processes, this grant can potentially fund up to a third of the total cost of the project. The minimum project cost is £3,000 (excl. VAT).
Grants have previously been awarded to support one or a combination of the following activities:
website development and design
SEO
social media advertising
market research
re-branding
marketing collateral
sales and lead generation activities
CRM and accountancy software
specialist consultancy
ISO accreditation
5 Simple Steps for a Growth Grant
Register your details and we'll send you an application form
Send back your application together with the quote(s) for the work you wish to undertake
Your application will be reviewed within 5 working days, and once approved you can instruct your suppliers to start the work
Complete the work within three months and pay your suppliers for the work that matches the quotations. Send us a bank statement as evidence of the payment to your suppliers with a copy of their invoice, and then complete a simple claim form.
The grant money will be paid into your account within 10 working days of approved claim!
Eligibility criteria
The Growth Grants are part of the Growth Programme, which is part-funded by the European Regional Development Fund (ERDF) and therefore eligibility criteria apply.
These grants are designed for eligible SMEs who have significant growth plans, a turnover of £100,000 or more and a minimum of two people in the business.
Any questions?
Enter your contact details on this quick form and a member of the Growth Programme team will be in touch with an application form.
If you would to speak to a member of the team about the Growth Grants, please call 01494 927139 or email growth@bbf.uk.com.
Alternatively, if you would like to speak to one of our business advisers about our tailored growth advice service available to local businesses, please call us on 01494 927130 for a chat.
IMPORTANT: Individuals and businesses are being warned to watch out for cold calls and online contact form fraudsters who are offering victims the opportunity to apply for government grants for an advance fee paid by a pre-paid credit card.

The Growth Grant programme is delivered by Buckinghamshire Business First and we will NEVER ask for any kind of payment, by pre-paid credit card or any other method, before a business can access a grant.