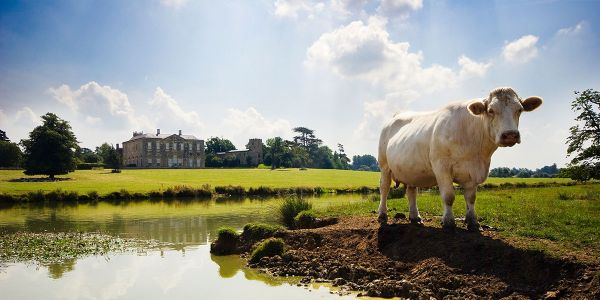 Buckinghamshire is not only the Entrepreneurial Heart of Britain, it also offers an outstanding quality of life. This raises productivity and creates some of the highest staff retention rates in Britain.
Because Buckinghamshire is a great place to reside, this helps create a motivated workforce of skilled employees who enjoy a high living standard.
Buckinghamshire is credited with the strongest schools' performance in the country as recognised by the government. The choice is wide across 185 primary schools and 34 secondary schools, of which 20 are fee paying.
Over a third of the area is covered by the government designated Chilterns Area of Outstanding Natural Beauty which stretches across the southern part of the county.
Find out more about living in Buckinghamshire, including our excellent transport links.
Schools
With a superb range of state, grammar and independent schools, Buckinghamshire has some of the best educational achievement records in the country, producing a future workforce that is highly skilled and well placed to adapt to the proposed growth in the area.
Leading educational providers include the Royal Grammar School in High Wycombe, Dr Challenor's Grammar School, Aylesbury High and Aylesbury Grammar Schools, Waddesdon Church of England School and Stowe School, set amid the famous landscaped gardens.
Buckinghamshire's colleges and universities work with local companies to provide students with real life experience and companies with early links to the student population. In addition to the wide range of further education courses they offer, Aylesbury and Amersham and Wycombe Colleges provide employers with apprentices in a wide range of disciplines and will also provide tailor made courses for individual companies. Over 380,000 students are also accessible from London and neighbouring counties.
At the Higher Education level, Buckinghamshire New University provides a wealth of study options and allows the county access to a large number of highly skilled graduates.
Buckinghamshire's reputation for enterprise has also seen more unique educational establishments thrive. The University of Buckingham is the only privately funded university in the UK, attracting students from all over the world, while the and the National Enterprise Academy is located in Aylesbury.
The Open University, based in neighbouring Milton Keynes is also a hugely successful pioneer of distance education, and the world-class University of Oxford is less than 25 miles away.
The county has a well-developed adult learning structure, with numerous local venues offering a wide variety of courses.
Leisure
Buckinghamshire offers many varied leisure pursuits, from the southern border created by the picturesque River Thames with the Olympic and Paralympic rowing centre at Eton Dorney, to the northern border where Silverstone is home to the F1 British Grand Prix. For ball sports enthusiasts there is Wycombe Wanderers Football Club, while Buckinghamshire also has a choice of top flight golf clubs.
For more details on what Buckinghamshire has to offer please see Buckinghamshire's official tourism guide, Visit Buckinghamshire.
Property
There is a wide variety of residential property available to buy or rent, from traditional country houses, elegant town houses and riverside cottages to modern urban apartments.
Buckinghamshire has an equally varied range of facilities for business visitors and conference guests, from historic houses to modern hotels or bijou heritage hotels.
The key towns are Aylesbury with its bustling shopping centre and historic open air market, and High Wycombe which is a regenerated, well connected modern town. Smaller, less urban and more traditional towns include Amersham, Beaconsfield, Buckingham, Marlow, Princes Risborough and Wendover. A metropolitan fix is available with London being just 30 minutes away by rail or road.
---