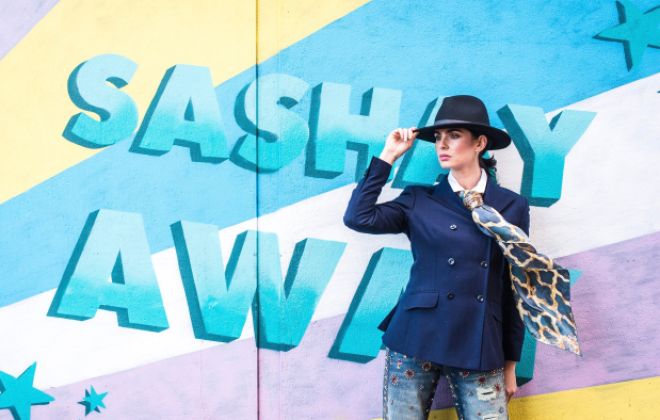 Finella Devitt's new luxury range of scarves now benefits from a full e-commerce presence thanks to a new website that was part-funded by a £1,000 grant from Buckinghamshire Business First's Growth Programme.
Finella had spotted an opportunity to sell a range of luxury silk scarves in the shops of the art galleries and museums she worked with as part of her Aylesbury-based business growth consultancy, Iridescence Ltd, as well as high-end luxury retailers.
Creating an impactful online presence was deemed crucial to the success of the new business, named Firehorse. The Growth Grant helped Finella with the cost of a website and the branding of Firehorse, helping to ensure that the feel and look of the business matched the quality of the scarves on offer.
Developing a successful brand takes investment
Finella takes up the story. "Having spent the last 20-odd years as a business advisor supporting creative people and cultural organisations, I decided to fulfil a dream and channel my ideas into a progressive creative brand. I chose scarves as they provide a simple starting point for a brand with a huge vision.
"Developing a successful luxury product and powerful brand certainly requires investment. It was hugely important to me that every element of Firehorse marketing was executed to a very high standard and we could compete with some of the very best brands internationally."
Growth Grant ensures professional quality to website and brand
"The Growth Grant gave me that extra financial leeway to commission a really professional brand and e-commerce site. We could not have achieved this level of quality without the grant. Apart from a fantastic brand and online shop, we now also have a brilliant showcase for Firehorse, for both consumers and retail buyers.
"The grant application process could not have been easier, taking only a few days to arrange. My business advisor at the Buckinghamshire Business First Growth Programme has been incredibly supportive on a practical level, assisting with strategy, operational issues, training needs and of course facilitating this vital piece of financial assistance."
Growth Programme helps brings new business to life
Jane Dell, Growth Programme Manager at Buckinghamshire Business First, said: "Working with Finella has been inspiring and really fulfilling. I've seen how an existing business can develop and diversify successfully, with such positive results. As a Business Adviser, this has been a true example of a business development opportunity that has benefited from a simple Growth Grant, enabling the Firehorse brand and website to come to life."
Firehorse building sales through the website
"We have been thrilled with the response to the scarves," says Finella. "Since launching in July, sales have been building gradually through the website and we have ordered another batch of stock to fulfil our first Christmas retail season. We have also secured our first independent retailer."
Diversification on the horizon for Firehorse
Finella points out that "scarves are just the starting point for Firehorse. While the next step will be to extend our range of scarves in terms of design, fabric and finish, from there we intend to explore other clothing products and potentially extend the brand further into homeware. One step at a time though – developing nothing short of excellent products for our customers sits at the very heart of our brand ethos!"
Collaborating with up-and-coming designers
The team at Firehorse scoured degree shows and design awards to find four up-and-coming British designers for their debut collection: Sheroze Iqbal, Anni Taverner, Emma Kendall and Rachel Parker.
"I wanted to engage emerging designers with little or no commercial experience and help give them a much-needed commercial platform" Finella explains. "Three out of the four designers selected to work on the launch collection for Firehorse are recent graduates from Buckinghamshire New University, which was thrilling given my desire to showcase some of the great creative talent in Buckinghamshire."
Apply for a Growth Grant
Visit the Growth Grants homepage for more details on how to apply.