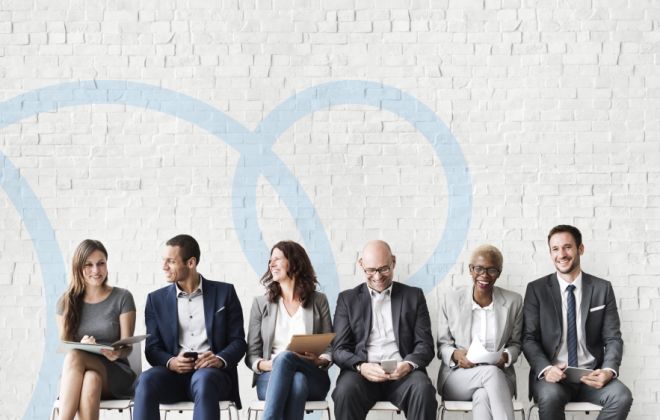 Award-winning The Massage Company High Wycombe offers high-quality massage treatments including deep tissue, sports, Swedish and maternity massage, perfect for building regular wellbeing into people's lifestyle.
Mark Coldham, Owner of The Massage Company High Wycombe, joined the Peer Networks programme as the country was mid-lockdown after seeing it featured in the Buckinghamshire Business First newsletter and being encouraged by a connection in the local business community.
He felt that as the programme was free to join, it was worth exploring how it could support him as a business owner. "I didn't go in with a specific agenda, but I was running a touch-based business in the back-end of 2020, so I was looking to see how other people had managed their way through the treacle of 2020 and whether they had some shared ways of dealing with things that I might be able to tap into."
As his company's offering is unique to the local market, he knew that he wouldn't necessarily share exactly the same issues and experiences with others in his group, but he felt that this was also one of programme's strengths. "It is quite useful to have people with a totally fresh perspective offering an objective opinion. Even though there's no emotional understanding of my industry, my group would consider the leadership and business aspect of it to give a fresh solution to the problem that we were looking at each time.
"There were definitely some things we discussed that gave me fresh ideas that didn't necessarily solve all my problems but allowed me to process my thinking in an objective way. It helped me think through them."
Mark thinks that the timing of the programme was useful. "It was a useful time to have done it because there were so many major issues going on for everyone that it was interesting to talk with other businesses. We are a franchise, so I don't have the same freedom as other business leaders who would be able to change direction completely as I still have to follow the franchise model, but it was useful to share the issues surrounding the day-to-day managing of the business. For example, there were a few discussions on dealing with my commercial landlord about closures and rent payments and different perspectives on how to approach those conversations and how to manage them."
Moving forward, and as his business is growing, Mark hopes that he will dedicate time for things like Peer Networks. "Day to day, I am so busy running this business that I would normally struggle to find time to do something like Peer Networks. However, having done it, I think I will probably try to carve out dedicated time for something like this because it is worth doing.
"Being a business leader can be really lonely. You can't share your problems with your team and anyone outside of your businesses doesn't really know or care. If you're talking to fellow business owners who are in the same boat and are facing challenges, even if their issues are different to yours, you can still support each other because you all have a shared understanding of what it's like to run a business. And that, I think, is really useful."