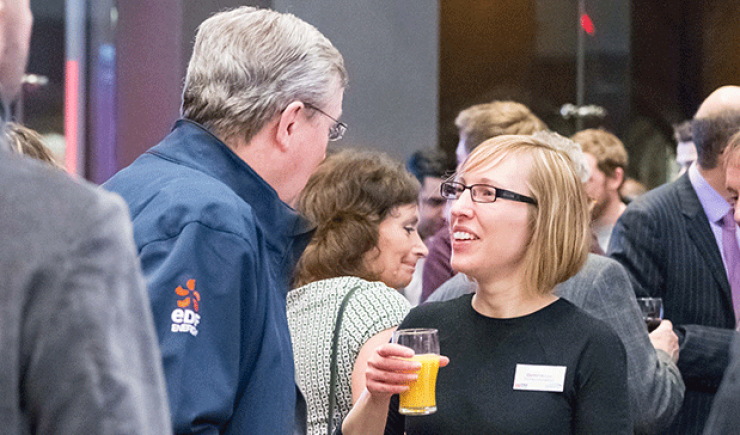 Succeeding in business is all about making connections.
Networking is one of the fastest, most effective and powerful ways to grow your business and build fruitful relationships, yet many people waste months networking ineffectively before giving up when they don't see any results.
Sylvia Baldock is a seasoned and engaging business trainer/coach and networking specialist who unlocks the hidden potential in individuals and teams.
At this highly interactive workshop and training sessions, Sylvia will share her extensive experience of running networking groups and will help you to network your way to success!
How will you benefit from attending?
You will learn...
How to set effective networking goals
How to plan and prepare to network effectively
How to make an impact when you walk into the room
How to answer that frequently asked question – 'What do you do?'
How to craft and deliver an impactful 'Elevator Pitch'
How to be seen, heard, heard of and remembered.
How to build lasting and fruitful relationships
The etiquette of professional follow up
How to stay in touch with those vital contacts.
Delegates will leave this workshop with a set of tools to implement immediately to ensure that networking becomes a major source of business success.
You will immediately be able to practice what you have learned at the free networking session at the end of the workshop.
---
Details
Date:
16 October, 2018 - 16 October, 2018
Time:
9:00am - 1:00pm
Registration at 8.30am
Location:
Kings Chapel at The Kings Arms Hotel, 30 High Street, Old Amersham, Buckinghamshire, HP7 0DJ
Please note:
Tea, coffee and pastries provided.
---
Speakers

---
About the presenter
Sylvia Baldock, International Business/Personal Coach, Personal Presence and Team Dynamics Specialist /Trainer, Speaker, International Author and Regional Director of The Athena Network.
A seasoned and engaging business coach/trainer and networking specialist who unlocks the hidden potential in individuals and teams.
Sylvia has over 30 years experience of training hundreds of people in personal development, motivation, public speaking, networking and business growth. She has extensive experience working with individuals, SMEs and NHS supply teams.
Sylvia also offers powerful profiling and a business development pathway, which clearly identifies the natural strengths of individuals and how to play to those strengths. This is having a major impact on individuals and companies worldwide.
If you have a team - Sylvia enables you to have the right people in the right role doing the right things for all the right reasons to ensure the business runs like a well-oiled machine with happy, engaged, motivated and productive people.
---
Book now
Tickets for this event are no longer available.