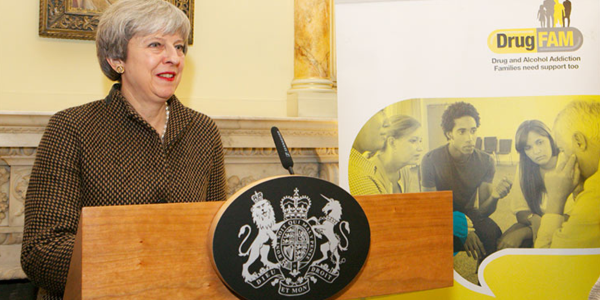 Featuring Clarity Copiers, Princes Centre, Community Impact Bucks, Lindengate, DrugFAM, Chiltern District Council, and Notcutts Booker.
News featured in this article:
Princes Centre wins major not-for-profit award
Clarity Copiers sponsors local youth clubs
Free of charge leadership coaching from Community Impact Bucks
Notcutts Booker supports local charity with £1,200 donation
Chiltern District Council Community Awards
Buckinghamshire Mind encourages people to talk about mental health
Lindengate director joins Buckinghamshire Business First Board
DrugFAM honoured at Downing Street reception
Buckinghamshire Business First's food donation for local charities
Princes Centre wins major not-for-profit award
The Princes Centre was named Not for Profit Business of the Year at the SME National Business Awards held at Wembley Stadium at the end of 2017.
A member of the judging panel said: "This is a team in a community building a solid business for continued success. Their revenue stream is difficult to attain, but they have focus and drive. Their obvious passion to keep this service going is a massive credit to their professional and caring balanced approach."
Clarity Copiers sponsors local youth clubs
Clarity Copiers have helped to kit out youth clubs in the Thames Valley area to show their continued support for good causes in their community. The four sporting clubs that stand to benefit from this initiative are Marlow Utd FC, Maidenhead Magpies, Bourne End Sports Club, and Tower Hill Football Club.
Terry Hunt, Managing Director at Clarity Copiers, said: "The value of sponsorship for youth sport goes far beyond a name and a logo on the playing kit. A lot of the money will go towards helping kids improve their football skills, but it's more than just support for the 'beautiful game'. We're also very keen to be contributing towards the bigger ambition all of these clubs share of helping young people grow in confidence, develop life-long social skills, keep fit and make new friends. Youth football brings people together – it's a fantastic way to grow a strong and cohesive community. That's the buzz for us."
Clarity Copiers have also been supporting the local community in another way recently, by donating £25 to the Thames Valley Air Ambulance for each new Thames Valley Chamber business that became a customer with Clarity Copiers throughout December and January.
Free of charge leadership coaching from Community Impact Bucks
Community Impact Bucks (CIB) has announced an exciting new partnership with Henley Business School to offer free of charge coaching to leaders and senior managers of charities and community groups across Buckinghamshire.
Nick Phillips, CIB chief executive, said, "We know that without good leadership an organisation will not succeed long term. As most leadership starts with the trustees, chairs – who, let's not forget, are volunteers – and chief executives it is vital that we give them as much support as possible. Partnering with the highly respected Henley Business School means we can offer a service which could deliver demonstrable change to our local charities and community groups."
Coaching is a 1-1 conversation facilitated by a coach and focussed on the needs of the client to support them in becoming more self-aware, take more personal responsibility and, through this, to become more effective. The coaches working on this programme are individuals undertaking a post-graduate programme at Henley Business School, most of whom have up to twenty or thirty years of management experience and have already undertaken coaching with other clients.
Find out more on CIB's Leadership Coaching on their website >
Notcutts Booker supports local charity with £1,200 donation
Notcutts Garden Centre Booker near Marlow has presented a cheque for £1,200 towards the vital work of Young Carers Bucks. The donation was made by Andrew Notcutt, great-grandson of Notcutts' founder Roger Crompton Notcutt, to support the charity's work with local children and young people who have a caring role.
Young Carers Bucks offers one-to-one support, advice and information to young people aged 6 to 18 across the county who care for a family member with a disability or illness. The charity also organises fun activities and clubs for the young carers to enjoy together.
Sandy Briscoe, Community Fundraiser at Young Carers Bucks, collected the cheque from Notcutts Booker. She said: "Thanks to Notcutts for supporting what we do in the community for young carers. Incredibly, one in 12 school-aged pupils are young carers – not only do they lose their childhood, but they miss out on vital education too, so this donation is much appreciated."
Andrew Notcutt said: "We are delighted to present this cheque to Young Carers Bucks. The charity provides a fantastic service for young carers across Buckinghamshire, and we're pleased that our donation will support their ongoing work."
To make a donation to Young Carers Bucks, please visit www.justgiving.com/campaigns/charity/carersbucks/ycsecondaryschools.
Chiltern District Council Community Awards
Nominations close on Friday 2nd February for Chiltern District Council's Community Awards 2018. If you know of any volunteers or community champions in Chiltern who deserve recognition, this is your chance to ensure they get it.
See all of the award categories up for grabs, make your nominations, and find more information on the awards, here: http://www.chiltern.gov.uk/communityawards
Buckinghamshire Mind encourages people to talk about mental health
Buckinghamshire Mind has been working in partnership with Buckinghamshire County Council to mark Time to Talk Day 2018, the day that aims to bring the nation together to get talking and break the silence around mental health problems.
On Thursday February 1st, Buckinghamshire Mind hosted a stand at Aylesbury Library, Chesham Library and High Wycombe Library, providing resources to the general public to help them to start a conversation about mental health. There was also a Time to Talk Day stand at County Hall, Aylesbury to help Council staff start talking about mental health.
Too often, people who experience a mental health problem are also expected to take the lead on talking about mental health in the wider sense. Time to Talk Day encourages everyone to talk about mental health.
Andrea McCubbin, Chief Executive of Buckinghamshire Mind, said: "Mental health problems affect one in four of us, yet people still find it difficult to talk about it. For people with mental health problems, not being able to talk about it can be one of the worst parts of the illness. So, by getting people talking about mental health we can break down stereotypes, improve relationships, aid recovery and take the stigma out of something that affects us all."
Since Time to Talk Day first launched in 2014, it has sparked millions of conversations in schools, homes, workplaces, in the media and online. Find out more at: www.time-to-change.org.uk/get-involved/time-talk-day-2018
Lindengate director joins Buckinghamshire Business First Board
Michael Harris, Director at Lindengate, has joined the Buckinghamshire Business First Board. Michael is an experienced business leader and has, during the past 25 years, run a number of SMEs operating across a range of industrial B2B areas, and more recently in the third sector. Since 2015, Michael has worked within the award-winning Buckinghamshire charity Lindengate, initially as a volunteer fundraiser and subsequently as the charity's Director, helping to develop its strategy, facilitate its service delivery and manage its day-to-day business operation.
Michael said of his appointment: "I am delighted to be joining the Buckinghamshire Business First Board and excited to be able to contribute to its work, objectives and ambitions for its members. With my background in SMEs and the third sector, I am looking forward to helping Buckinghamshire Business First support small businesses and charities within Buckinghamshire and to playing a full part in the growth of this extraordinary growth hub."
DrugFAM honoured at Downing Street reception
On Monday 27th November, local charity DrugFAM was honoured at a reception hosted by Theresa May at No 10 Downing Street.
The event was held to celebrate the achievements of DrugFAM and for them to thank their staff, volunteers, trustees and key supporters. Among those in attendance was Diane Thomas of Simply Purple Web Design Agency, who designed, developed and now support DrugFAMs website.
Guests at the reception included Steve Baker MP, Commander Simon Bray, Professor John Kelly, Sir Anthony Seldon, and Victoria Atkins MP. Special guest Sharon Osbourne gave the introductory speech and Theresa May hosted the event and gave the main speech of the evening, in which she congratulated DrugFAM on their many achievements.
Buckinghamshire Business First's food donation for local charities
In the run-up to Christmas, members of staff at Buckinghamshire Business First donated food and essential items to two local charities – Aylesbury Food Bank, and One Can Trust.
If you have charity news to share please email news@bbf.uk.com