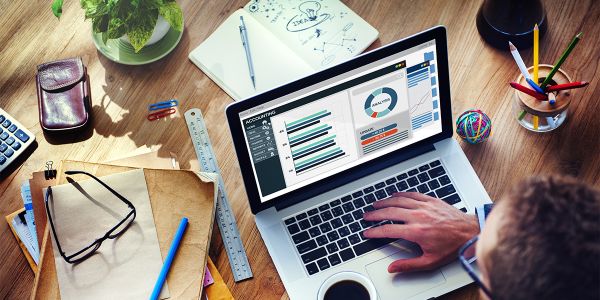 The High Wycombe-based digital marketing consultancy Ditto Digital has been holding a series of face-to-face SEO Clinic events at the Buckinghamshire Business First Hub in Saunderton. The purpose is to educate and inform Buckinghamshire companies about the importance of maintaining a dynamic and well-optimised business website in order to promote their business in the digital landscape.
A digital review was carried out prior to the event, which attracted businesses and organisations of all types, and then each company spent an hour on a one-to-one basis with a digital marketing consultant who provided detailed, company-specific advice and insight to enable each business to make significant progress in their digital marketing efforts.
SEO and what it involves
SEO (Search Engine Optimisation) is the process by which a website can achieve high natural rankings in the search engines. It typically involves some technical changes to a website, regular content updates on the website, social media interaction and, most importantly, a link-building campaign.
Ditto Digital decided to run the one-to-one events because dealing with a wide range of websites in different sectors had revealed that most websites were very different and businesses needed specific insights for their own website to make the most profound changes, especially if some of the work was to be carried out in-house.
This certainly proved to be the case for the businesses, large and small, that attended the one-to-one events, from small startups such as the florists Herbert and Isles to well-established companies such as Nationwide Pharmacies, as well as charities such as Buckinghamshire Mind. Each website proved to have specific needs for improvement in order to rank well in the search listings. These orgsnisations and many more benefited from a tailored session offering actionable tips and advice.
What the attendees had to say
Herbert and Isles
The wedding and event florist Herbert and Isles, based near Beaconsfield, had a beautifully designed website that showcased the wonderful creativity of this company, but the session with Ditto Digital highlighted issues with the website which needed resolving to help achieve high organic rankings. The website predominantly contained images, which isn't unexpected for a florist, but it lacked the all-important text content required for digital marketing success. Afterwards, Charlotte Isles, Co-Founder of the company, remarked that "the session was very helpful, especially learning about how to check the value of links to the website. I was also glad to have learnt the importance of engaging visitors on the website and encouraging them to look around the site rather than just view one page."
Nationwide Pharmacies
The SEO clinic also helped Jordan Magee, the Digital Marketing Manager at NationWide Pharmacies, who took away many positives and has already started implementing the suggestions provided by Ditto Digital regarding the amount of text on a web page and the site's titles and meta descriptions. He commented: "What was particularly useful about the session was finding out about our backlink profile, as that was a concern I had prior to the session. The concept of writing content but finding other websites to publish it to generate new backlinks and starting an outreach programme to find places to publish content was also useful."
Buckinghamshire Mind
Kaya Mallinder, Fundraising and Communications Officer for the charity Buckinghamshire Mind equally found the session highly useful and took away a list of recommendations that could be implemented by their volunteer web developer to help improve their online presence and help the charity better reach the people who most needed their help. Kaya remarked: "Everything we covered at the session was informative and useful for me and the specific suggestions on how I can improve the Buckinghamshire Mind website's SEO and Google rankings was particularly helpful. I learned a great deal in just an hour. For example, how I can boost our rankings by putting more information/text on each page, to include more links within the site to improve visitor engagement and the importance of back links and what I can do to increase them."
Thoughts from the host, Michelle Symonds
Michelle Symonds, Founder and Managing Director of Ditto Digital, noted: "There is often an aura of mystery about SEO when, in fact, it is a fairly logical process, and if certain steps are followed the impact on a website will always be positive. Nobody can guarantee page one rankings in the organic search listings but every website and every company, large or small, can improve the digital marketing of their website and build a lasting resource for the future. We were delighted to meet so many interesting companies from our local area and are looking forward to continuing the SEO Clinic events at Buckinghamshire Business First in the autumn."