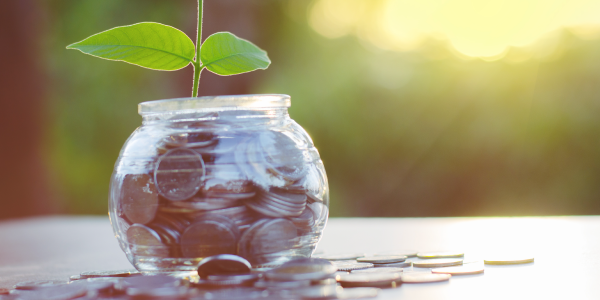 With Growth Grants, CityLabs, Innovate UK, the Start-up Series, and the Industrial Strategy Challenge Fund, you're not short of funding options.
Growth Grants
£1,000 Growth Grants are available to assist your business to invest in projects that will help your business grow.
Whether you are considering investing in a project to increase sales, productivity and profitability or improve business processes, this grant can potentially fund up to a maximum of 25% of the total cost. Grants have previously been awarded to support market research, website design, re-branding, marketing collateral, and customer relationship management software.
If you would like to know more about Growth Grants, please contact the Business Support Team at Buckinghamshire Business First on 01494 927130 or by email at BusinessSupport@bbf.uk.com.
Start-up Series for early stage consumer businesses
The Start-up Series is looking for the brightest entrepreneurs with the smartest ideas to qualify for one of 12 planned seed investments from a total of £1.8m equity funding.
This is an ongoing, monthly competition. The next deadline is 14th October 2017.
Simply register your basic company information and then you'll be directed to provide either a two-page document or two-minute video describing your business.
Learn more about how to apply for the Start-up Series >
Innovate UK funding for health and life sciences
Innovate UK has up to £15 million to support innovative business projects that tackle health, agriculture and food challenges.
They will fund a variety of small and large projects in:
increasing agricultural productivity
improving food quality and sustainability
advanced therapies (cell and gene therapies)
precision medicine
medicines discovery
preclinical technologies
advanced biosciences
The competition opened on 2nd October 2017, and the deadline for applications is midday on 6th December 2017.
Find out more about this Innovate UK funding >
Industrial Strategy Challenge Fund
UK organisations can apply for a share of up to £30 million as part of the Industrial Strategy Challenge Fund, an Innovate UK initiative.
Innovate UK has up to £30 million to invest in a new network of advanced therapies treatment centres set up by businesses, NHS trusts and researchers working together.
Innovate UK is looking for proposals that:
increase patient access to advanced therapies on a national level
establish best practice for the safe and effective delivery of advanced therapies
establish best practice for the manufacturing and final preparation of advanced therapies
establish robust connected supply chains
create systems to allow for traceability and tracking
establish best practice for patient follow-up and data capture
Find out more about the Industrial Strategy Challenge Fund >
CityLabs grants of up to £5,000
CityLabs has launched a Concept Development Grant Fund to ensure the best ideas don't fail just because they are short of a little cash needed to help them along. CityLabs can provide grant funding to go towards the cost of capital equipment and additional expertise needed to help you develop your concept. All grants are expected to be match funded by you.
Find out more about CityLabs funding >
Funding and finance on the BBF website
Looking for more funding opportunities? Check out the business funding and finance section of our website.