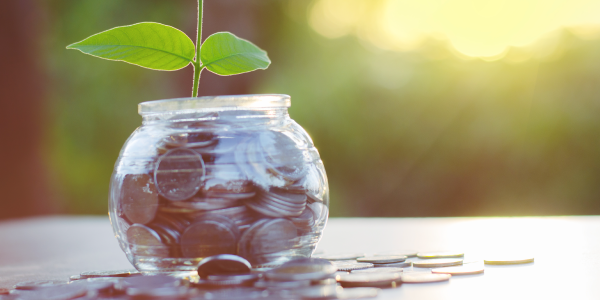 Various schemes currently open are offering funding for digital health technology, energy efficiency solutions, and rural business projects.
Digital Health Technology Catalyst 2017 - Round 1
Innovate UK is to invest up to £8 million in projects that develop new digital technology solutions to healthcare challenges.
Feasibility projects must range in size from total project costs of £50,000 to £75,000 and you must complete your project within one year.
Industrial research and experimental development projects must range in size from total project costs of £500,000 to £1million and you must complete your project within 3 years.
Innovate UK may consider projects outside this range but you should contact them at least 10 days before the submission deadline to discuss further.
You must start your projects by 1 February 2018.
Innovate 2017
Innovate UK is also brining together global creators, thinkers, investors and entrepreneurs at Innovate 2017, an event that takes place on November 8th & 9th at the NEC, Birmingham.
This event is described as "a place where ideas collide. A place to do deals, be inspired, network and discover the future of industry.
Find out more about this event >
Investment Fund for Aylesbury Vale businesses
The British Business Bank has announced the first wave of its £250million Midlands Engine Investment Fund (MEIF), with the launch of £120million of SME debt finance - and businesses in the Aylesbury Vale area are eligible.
The £120million fund is composed of two separate lots - £30million of small business loans valued between £25,000 and £150,000, as well as £90million of debt finance worth between £100,000 and £1.5million. The £120million fund is part of a wider £250million commitment, with further funding due to be made available later this Autumn.
The British Business Bank is keen to support fast-growth organisations and businesses looking to expand into new markets and boost productivity, supporting job creation. The MEIF is the result of close collaboration between the British Business Bank, the Department for Business, Energy and Industrial Strategy, the Department for Communities and Local Government and 10 Local Enterprise Partnerships (LEPs) in the East & South East and West Midlands. It brings together new and existing funding from Central Government, the European Regional Development Fund (ERDF), British Business Bank and European Investment Bank (EIB).
For more information on how to access financial support from the fund, visit www.meif.co.uk.
Funding for energy saving solutions
If you want to identify and implement energy saving solutions at your workplace, such as a new boiler, insulation, LEDs, or double glazing, Low Carbon Workspaces can help.
Grants of up to £5,000 are available to SMEs.
Contact the team on 01494 927131 or at info@lowcarbonworkspaces.co.uk. Visit www.lowcarbonworkspaces.co.uk for more information.
Grants for rural businesses
Rural businesses in Aylesbury Vale, Milton Keynes and the Chilterns could be eligible for up to £50,000 to put towards their dream project.
The LEADER Programme supports a wide range projects, with recent examples including:
Contact the LEADER team on 01494 927131 or visit www.leader-programme.org.uk for more information.