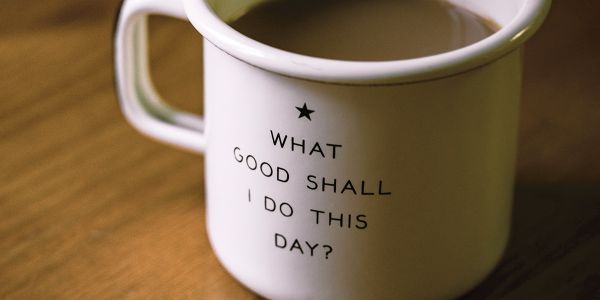 The latest news from our members includes charity runs and bike rides, inspiration from Olympians, award wins and community support.
'Tips from the Olympics' - corporate team building days
'Tips from the Olympics' is a corporate team building day that shares the secrets of Olympic athletes that employees can apply to their daily practice to improve their health and productivity at home and at work.
By Dr Mark Homer, Buckinghamshire New University
"Team GB and the athletes of the world both amazed and inspired us with their feats of athletic prowess and mental fortitude at the Tokyo 2020 Olympics. What is important to remember however, is that what we witnessed out there in Japan is the icing on the cake – the culmination of dedicated training, early mornings, careful eating, and many missed parties.
"As a sports scientist who worked with the British Rowing team, often at Bisham Abbey and up and down the Buckinghamshire stretch of the Thames, I was lucky enough to help these athletes prepare and witness their unwavering approach first-hand. My overriding learning was the ruthless consistency that the athletes demonstrated over weeks, months and seasons. They did the basics well, accruing mileage, lifting weights and gradually improving technique. They stuck to the plan, even when things went badly, and weren't distracted by gimmicks and fads that promised instant 'marginal' performance gains.
"When I left the world of elite sport and started lecturing at Buckinghamshire New University, this was a lesson I wanted to impart on budding sports scientists, who often initially see the subject as flashy bikes and nutritional supplements. I also believe it is an approach we can all apply to our daily lives to improve our health and wellbeing – small but continual interventions, rather than drastic diets and exercise regimes that are unsustainable.
"The Human Performance Laboratory at BNU has provided testing for those keen to assess their fitness and individualise their training to optimise performance for several years. Following a recent appearance on Dr Michael Mosley's 21-day Body Turnaround on Channel 4, we are now extending this service to provide education and health checks for individuals and organisations.
"Drawing on our staff's experience in elite sport, 'Tips from the Olympics' is a corporate team building day that shares the secrets of Olympic athletes that employees can apply to their daily practice to improve their health and productivity at home and at work. Participants receive a full health and fitness assessment, take part in some novel practical team building activities and learn how to filter the useful information from the fads in a world of expensive interventions and quick fixes."
Contact mark.homer@bucks.ac.uk for more information and to book your team in for a visit.
Adam Stronach wins international Business Valuations award
Adam Stronach, Head of Corporate Finance & Forensic Accounting at Harwood Hutton, has been named England's Business Valuations Advisor of the Year in the Corporate International Awards.
The awards celebrate accountancy and legal professionals around the world who have been successful over the past 12 months and have shown excellence in expertise and service.
In the past four years Adam has won a string of industry accolades, starting with the Lawyer Monthly Expert Witness Award 2017. In the same year, he accepted the Business and Tax Advisory Firm of the Year award from M&A Insider and was named Global 100's Forensic Accountant of the Year. In 2019, he was Finance Monthly's Deal Maker of the Year.
Adam said: "So much of what we do begins with an enquiry around the value of shares or equity in a business, whether that is connected with a commercial transaction, for taxation reasons, or as an expert witness, and assignments have included including giving oral evidence on business valuations at the High Court."
Read Adam's article on how to carry out a valuation on your business.
PragmatiQ Solutions is a finalist in national tech awards
PragmatiQ Solutions, a Microsoft Gold Partner based in Milton Keynes, has been named as a finalist at the CRN Channel Awards 2021, in the 'Cloud Services Provider of the Year' category for the second year running.
Now in its 28th year, the CRN Channel Awards recognises the latest technology innovations and advancements in the UK tech channel. They highlight the ingenuity and exceptional achievements across the industry over the past twelve months. This year, a record number of entries were made so it is a fantastic achievement to reach the shortlist.
Stuart Goldwater, Managing Director at PragmatiQ Solutions, said: "We are truly delighted to have been named as a finalist for the second time at the CRN Channel Awards, which recognises the value we bring to our clients through the innovative solutions we deliver. This is a fantastic accolade for the business, and our team are at the heart of this achievement, with every single one contributing to our success in different ways."
Winners will be announced at the awards ceremony on Thursday 11th November 2021 at Battersea Evolution London.
Designer Life Coaching Wins Two Awards
By Designer Life Coaching
"Being able to live and lead your best life takes time, commitment and action. For Neelam Challoner, life coaching is the achievement of a higher call, one where she can change and transform people's lives for the better through Designer Life Coaching.
"With a track record over seventeen years, it will come as no surprise to her clients to hear that Neelam won the impressive accolade of 'Most Client Focused Business and Lifestyle Coach' in the prestigious Global Excellence Awards. Additionally, many of her friends, clients and family nominated her for the 2020 Sheawards for 'Most Inspirational Role Model', which Neelam went on to win.
"Neelam said: 'Waking up to a global pandemic last March, I never had a chance to really reflect on winning two awards. Now I am ready to share it wider and celebrate.'
"For those in high-stress roles, it's possible to live in a perpetual grapple for balance and harmony between the various aspects of life. Through a tailored service, taking a holistic approach, Neelam redesigns the way people think to bring an improved vision to life and business."
B P Collins' lawyers recognised in Chambers Global High Net Worth Guide
The Chambers Global High Net Worth (HNW) 2021 Guide - which ranks lawyers in specialist high net worth areas of law - has announced the results from its latest edition.
Recognised as one of the world's leading independent legal directories, the Chambers HNW Guide has ranked several B P Collins lawyers:
Matthew Brandis, a specialist in private wealth disputes, and Dominic Ibbs, a private wealth law expert, were ranked for the first time.
private wealth partner, Lucy Wood; private wealth disputes partner, Craig Williams; and high value residential property partner, Martina Razaq have all retained their rankings.
B P Collins' high value residential property and private wealth law teams have also been recognised for their outstanding services to high net worth clients for a third and fourth year respectively. Additionally, B P Collins' private wealth team was 'highly regarded' by the Guide.
B P Collins expands HR2Help consultancy
HR2Help, B P Collins' HR consultancy, which provides independent HR advice to a range of employers across Buckinghamshire and the Thames Valley has announced its expansion with the recruitment of two more advisors.
For over five years, the HR2Help team has been helping clients on the ground, from recruitment, change management and staff development to consultation meetings in connection with disciplinary and grievance hearings and restructuring. It provides practical help that complements B P Collins' legal advice, ensuring staff are treated fairly while also helping clients to achieve their goals.
Redesigning the workplace with Form Workplace Solutions
Form Workplace Solutions was tasked with reimagining and redesigning an office space for The Conran Shop, providers of furniture, lighting and home accessories. Form Workplace Solutions when were referred to the company to help support their move into new offices in London.
Their role was to help re-imagine a space that had previously been used as a showroom for a high-end kitchen company and was complete with bare concrete walls, ceilings, and floors.
Read the story of how Form Workplace Solutions produced a new home for their client.
Business volunteers required: help young people learn about the world of work
Volunteers are sought to work with Young Enterprise (YE) Buckinghamshire and join a large network that helps approx. 480,000 young people a year, all across the county, to learn more about business and the world of work.
YE outlines life skills needed to build people's confidence and offers practical experiences through all its programmes. YE outlines what it requires from volunteers:
"For our company programme, we are looking for advisers for our schools in the county, which would be a commitment of approx. 60 minutes a week in term time.
"YE also run both enterprise and financial one-day masterclasses and we need business volunteers to support us with those.
"We also want to expand our local volunteer team to help our young people in the area to develop essential skills and attitudes, which not only enriches their academic learning but also provides a strong foundation for the future. This volunteer team usually meets once a month, early evening, to discuss our programmes and how we can help our young people develop.
"Enthusiasm and patience are key attributes to mentoring the teams based on a practical business background."
For more information, email: Jackie.kelly@y-e.co.uk
Firefighters' charity run in aid of 9/11 charity
Firefighters from Bucks Fire & Rescue Service will be taking part in a 6K challenge in Milton Keynes, running in full fire kit while carrying equipment. The event is in memory of those that were present during the September 11th 2001 terrorist attacks on the Twin Towers in New York City.
They are looking for support for their fundraising efforts and donations of items that will help on the day (refreshments, sports tape etc.), as well as any help promoting the event and support along the route on the day of the run.
There is a Just Giving page through which they are raising funds for the Firefighters Charity and Stephen Siller Tunnel to Tower Foundation. See the event flyer for more details.
The Tour de Vale charity bike ride returns on September 19th
The 2021 MKFM Tour de Vale returns to Buckinghamshire on September 19th - and organisers WheelPower are looking forward to welcoming riders back to Stoke Mandeville Stadium for a celebration of cycling, community and charity at the Birthplace of the Paralympic Movement.
Hundreds of cyclists will ride in support of WheelPower (the national charity for wheelchair sport). In 2019 the event attracted over 1,400 riders and raised over £55,000 and this year WheelPower need your support more than ever before. Riders of all ages and abilities can take on one of three lovely countryside routes – either 25km, 70km or 115km.
Every single penny raised by taking part in the 2021 Tour de Vale will mean that WheelPower can continue to transform the lives of disabled people through sport and activity. During the COVID-19 pandemic, the charity's online resources helped disabled people to stay active during the most difficult of times, and now as things slowly open again, the restarting of the national programmes will mean even more people can benefit from their vital work.
To find out more about this year's event and to sign up for the 2021 MKFM Tour de Vale, please visit: www.tourdevale.com
Volunteering at the 2021 Tour de Vale - If cycling isn't for you, you may like to volunteer to be a marshal on the day along the route. It'll be a couple of hours with full instructions, a high vis jacket and a packed lunch! Please email info@tourdevale.com or call 01296 395995.
Buckinghamshire Mind Launches New Three-Year Strategy
Buckinghamshire Mind, the mental health charity, has launched its ambitious new three-year strategy: 'We Are Buckinghamshire Mind'.
By Buckinghamshire Mind
"The onset of the pandemic forced us all to adapt at great speed. This has required resilience and an ability to be creative and engage with change. It is this mindset that has enabled Buckinghamshire Mind to continue to provide a diverse range of community-based mental health services to people across Buckinghamshire and East Berkshire. It has been a time of immense change and Buckinghamshire Mind has used all it has learned during the last 18 months to inform the direction of the charity for the next three years.
"Three golden threads emerged from consultations for the strategy: the importance of being inclusive, informed and agile. These shape the ambitions of the organisation and run through everything the charity does. The strategy contains five key statements of ambition related to People, Impact, Engagement, Sustainability and Resource."
Learn more about Buckinghamshire Mind's three-year strategy here.
New support service for charity and voluntary groups
Does your charity or voluntary group need help to thrive and grow? Community Impact Bucks has launched a new support service, funded by Buckinghamshire Council, to help community groups and charities with all aspects of their work. Fill in a form online to request support >
Give local and transform lives through the 'Love Bucks' campaign
Heart of Bucks is excited to launch its 'Love Bucks' campaign, which is all about helping those in our local community who have been most affected by the pandemic.
Charities and community groups across Buckinghamshire do so much for our communities – they are often the lifeblood of our society. The 'Love Bucks' campaign will help these local not-for-profit groups to continue transforming lives in our county.
As the community foundation for Buckinghamshire, Heart of Bucks knows the challenges faced in our towns and villages, but also how generous and giving people throughout our county are. Donations to 'Love Bucks' will make a difference in a variety of ways, such as:
£12 could enable one child with special needs and living in poor socio-economic conditions to go and watch a theatre performance.
£50 could cover the cost of hiring a hall, enabling an isolated group to meet up and socialise.
£100 could pay for a tablet to connect an elderly person in a care home with their relatives.
£250 could provide a wheelchair-friendly picnic table for a community meeting space.
If you love Bucks, why not give something back to Buckinghamshire today and make a donation? If you are a taxpayer, you can also Gift Aid your donation and instantly increase the value by 25%.
Henry Allmand, Chief Executive at Heart of Bucks, said: "This fundraising campaign provides the perfect opportunity for those who 'Love Bucks' to give something back – and for their donation to stay 100% local. Any donation, whatever its size, will help make a difference to our local communities as they recover from the pandemic."
Heart of Bucks gave away £1.5m in charitable grants during 2020/21 and funded a range of different projects. From 'fun on the farm' sessions for disadvantaged children and adults, to converting an unused and overgrown area of land into a woodland walk. However, the COVID-19 pandemic has taken a big toll on our communities and we need to do more to help.
Support the Love Bucks campaign here.
Antac provide starter kits for vulnerable individuals and families
Antac, providers of cleaning and building maintenance services, worked with charity P3 to provide starter kits to vulnerable individuals and families who are fleeing situations of domestic abuse and being relocated within the Thames Valley community. Read their story here.