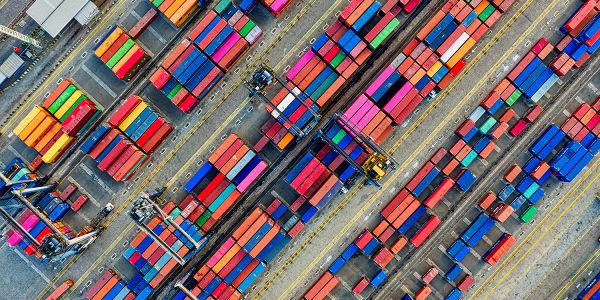 Brexit Support Fund – grants deadline June 30th; UK-North America Week – boost your trade with US and Canada; key benefits of the new UK-Australia trade deal; UK-India Free Trade Agreement – consultation open to share your views.
Brexit Support Fund – deadline June 30th
The £20m SME Brexit Support Fund launched in 2020 to provide training grants businesses that are getting used to new customs, rules of origin and VAT rules when they trade with the EU.
The fund is coming to an end on June 30th – so there is still time to receive a grant, but that time is running out.
How can the SME Brexit Support Fund grant help you? This money can help you understand the new processes for trading with the EU. You'll be able to pay for practical support to help you adjust to the new rules.
What can you use the grant for? You can get up to £2,000 to use for training or professional advice on completing customs declarations, processes, software systems, and import/export aspects such as VAT.
How to apply for the SME Brexit Support Fund
To learn more and to apply, visit the SME Brexit Support Fund webpage.
Internationalisation Fund
SMEs can apply for co-investment funding from the Department for International Trade's (DIT) new Internationalisation Fund, using European Regional Development Funding (ERDF).
Funding can be used on advice from third party private sector experts to help SMEs prepare for international trade, which can include market research, PR, intellectual property, legal advice and a whole lot more.
DIT is hosting a series of free webinars to show businesses how the fund can help them and how to apply. Dates for these events are as follows:
Read more information about the Internationalisation Fund here >
Want to grow your business in North America?
Register now for UK–North America Week to hear from businesses that have worked with the Department for International Trade (DIT) and their partners to grow their business in North America, as they share both their successes and challenges.
Research from DIT has shown that the most innovative and profitable businesses are those with an international footprint, so this is a chance to learn more about the opportunities across the USA and Canada.
The online week of activity runs from June 21st-25th and begins with a keynote speech from Her Majesty's Trade Commissioner and Consul General in New York, Antony Phillipson. Other highlights include:
practical advice from legal, banking and tax experts
sector and region-specific opportunities for UK exporters
representatives from US and Canadian governments
an update on the US-UK Free Trade Agreement
the UK Export Finance offer
British American Business Chamber and Canada-UK Chamber of Commerce
updates on the US and Canadian markets
The drop-in session format means you can tailor the week's programme to meet your company's needs.
For information and to register, visit the UK-North America Week webpage or email: DITEvents@brayleinoevents.com
England's Finest – Food & Drink Buyers Network
A free digital service from the Department for International Trade aims to connect international buyers with UK sellers in the food and drink industry.
The Food & Drink Buyers Network is an online marketplace with a searchable database allowing registered users to initiate contact with suitable suppliers.
The free platform allows businesses to search and connect with top quality international food and drink brands, helping build trusted, international relationships.
There is further information on how to apply here.
UK-Australia free trade deal agreed
The UK has agreed the main elements of a trade deal with Australia, creating tariff-free trade on all UK goods.
The Department for International Trade has outlined the key benefits of the UK-Australia trade deal.
Learn all about exporting to Australia.
UK-India Free Trade Agreement Consultation
The UK and Indian governments have agreed a '2030 Roadmap' which will provide a framework for UK-India relations across health, climate, trade, education, science and technology, and defence.
The Department for International Trade (DIT) has launched a 14-week public consultation, running until the end of August, to gather views from a broad range of participants regarding experiences of doing business with India.
DIT says that: "This public consultation provides stakeholders with the opportunity to express their views about a UK-India free trade agreement, which will help shape government policy positions and ensure a future trade deal benefits citizens and business in every region of the UK."
You can submit your responses via the online questionnaire here.
For any enquiries, email: uk.indiaconsultation@trade.gov.uk
Further trade support available
Brexit support hub
Visit our Brexit Support Hub for more information on post-EU business requirements.