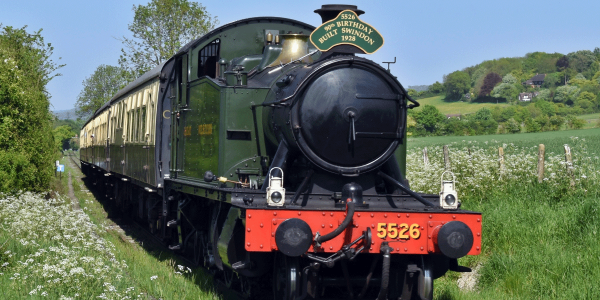 Featuring Epoq IT, CoCredo, B P Collins, Benson's Agency, Moorcrofts, Trio Healthcare, Tims Dairy, and Backstation.
B P Collins gains national Cyber Essentials compliance
Launched by the UK Government in June 2014, the Cyber Essentials scheme is a cyber-security standard that organisations can be assessed and certified against.
B P Collins has successfully achieved compliance with the Cyber Essentials implementation profile which means that its ICT defences were satisfactory against commodity based cyber-attack at the time of testing.
Commenting on the new certificate Simon Deans, senior partner, said: "The firm is committed to the long-term security of our IT systems to ensure the on-going safety of our staff and client data. We are pleased to have gained this national recognition and will continue to monitor and make the necessary changes in order to reduce our vulnerability to cyber-attacks".
25 years in business for entertainment firm Benson's Agency
An innovative events and entertainment company that has held on to its family-run ethos is celebrating doing business for a quarter of a century.
While Benson's Agency has retained its boutique business feel, its client book is bursting with well-known names, its list of entertainers promises to thrill, and its effective staffing services have been used up and down the country. With an owner that took over the helm just three years ago, the agency is already planning for its next quarter of a century.
From providing enthusiastic promotional staff for the meetings, incentive conferences and exhibitions industry to delivering bespoke entertainment that promises to add the wow factor, Benson's Agency has been offering show-stopping solutions for 25 years. Working across an incredibly diverse portfolio, with a particular focus on motorsports, including the likes of Audi, Renault, Alpine, and Skoda, Benson's Agency has been adding that special touch to its clients' events.
While the last 25 years have been hailed a success, Benson's Agency has even bigger plans for the next 25. Working with management companies, independent event planners, and venues across the UK, the agency is looking forward to further expanding its professional delivery of event services.
CoCredo shortlisted at Credit Excellence Awards
CoCredo have been shortlisted as one of the finalists in the Credit Excellence Awards in the Risk category.
The Credit Excellence Awards are unique because applications for each category are open to a whole range of applicants including individual credit professionals, a team, a consumer or commercial creditor, a supplier company, or a product, and each award is judged by a unique panel of three industry experts.
Trio Healthcare MD shortlisted for entrepreneur award
The Managing Director of Buckinghamshire-based Trio Healthcare, Lloyd Pearce, has been shortlisted for a 2018 NatWest Great British Entrepreneur Award in the Innovation Entrepreneur of the Year category.
Lloyd Pearce beat off some tough competition in order to make the regional shortlist, with a record number of businesses entering the awards nationally across the wide range of categories.
The Innovation Entrepreneur of the Year Award recognises individuals who have demonstrated tactical risk-taking for a worthwhile cause.
Next Stop Midsomer Junction!
This month sees the start of a new Midsomer Tour package, starting with a guided walking tour of Thame and followed by a steam trip on the Chinnor & Princes Risborough Railway. The rail journey includes cream tea in the afternoon tea car. The new combined Midsomer Tour starts on Sunday 17th September, with further tours on Sunday 7th and Sunday 14th October.
Find out more about the Midsomer Discovery Trail at https://bbf.uk.com/news/launch-of-new-midsomer-discovery-trail-in-marlow.
Places on the tour can be booked in advance at https://www.chinnorrailway.co.uk/product.php/204/midsomer-adventure-cream-teas.
Epoq IT Awarded ISO 20000 accreditation
Epoq IT were awarded ISO 20000 accreditation renowned ISO specialists IMSM Ltd.
ISO 20000 helps organisations such as Epoq IT not only benchmark how they deliver managed services, but also bring real and measurable benefits to their customers. Following the rebranding of the company, introducing new managed services to their growing customer base and revolutionising their service delivery with the use of Artificial Intelligence, Epoq IT recognised the benefits of achieving and maintaining ISO 20000 accreditation for themselves and the clients they support.
Genevieve Taylor gets creative with Tims Dairy yoghurt for the summer
Cook, writer, presenter and one of the foremost voices on British outdoor eating, Genevieve Taylor, has prepared a series of four delicious, simple summer recipes using Tims Dairy's award-winning range of Greek Style yoghurts.
The recipes and video clips can be found at www.timsdairy.co.uk.
Moorcrofts bolster its senior corporate team to meet rising demand
Nicola Bennett has joined Moorcrofts as a senior associate in the corporate team to meet the needs of the firm's expanding work load and increasing client base. The team, headed up by renowned corporate partner Teri Hunter is now 11 strong, including 4 partners.
The appointment follows a period of rapid growth for Moorcrofts. Within the last two years, it has invested significantly within the practice. In the last 12 months alone, Moorcrofts has nearly doubled in size, now housing one of the largest corporate and commercial legal teams in the Thames Valley region, whilst at the same time consolidating the 16% growth achieved by the firm in 2016-2017.
Backstation product to help with spinal issues
David Hawkes create the Backstation product to help people overcome spinal issues and injuries. It was selected for the Design UK Spark competition in London and tested at Bedford University.
Find out more about Backstation at http://the-backstation.co.uk.
Send us your news!
Email news@bbf.uk.com with your news for potential inclusion in a future member round-up.