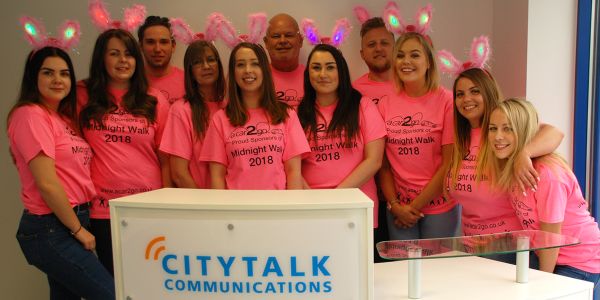 Read the latest opportunities to donate to, sponsor and volunteer for good causes in the local area.
Opportunities featured in this article:
Support the Red Thread Fellowship
Volunteer with LEAP
Puzzle Centre calling all volunteers!
Help local families to be 'fit and fed'
Raising funds for Florence Nightingale Hospice
Trustee sought for Citizens Advice Aylesbury Vale
'Bucks Buoys' rowing the Atlantic for Macmillan Cancer Support
Share your expertise with adult carers looking to start their own company
Can you provide guidance for young people's community projects?
Office space and laptops required by community directory
Can you sponsor a local man's theatre project?
Support the Red Thread Fellowship
Introducing professional accredited leadership development that makes a difference to individuals, businesses and communities. The challenges for leaders are daunting in our volatile, complex world. The Red Thread Partnership want to develop leaders who take an interest in the world around them, who invest in building their local communities and deliver sustained organisational success.
So in 2016 they created The Red Thread Fellowship™. It contributes to building more inclusive and connected communities. Young leaders from all walks of life are brought together to receive a year's free leadership development - in return for working with local charities to become more sustainable.
Launched in Milton Keynes and now running in Oxford and Cambridge - they have so far welcomed twenty-two fellows from sixteen businesses who have already made a difference to eight charities. And they don't want to stop there, so get in touch if:
You are a business who would like to deliver your CSR and leadership development strategies in one go at no cost
You are an aspiring leader with budget and people responsibility who would like a unique learning experience which helps you to develop as a leader and impacts a local charitable project
You are a charity headquartered in, or which delivers its services within 50 miles of, a Red Thread Fellowship city and want to work with high energy leaders who can bring experience and expertise into your business. They will also fundraise for you for a year!
You can sponsor the Red Thread Fellowship. Although the fellowship runs on the principle of reciprocity, it does cost money to run it. So, if you would like to sponsor the Fellowship, get in touch!
One business that participated said: "The programme has contributed greatly to the personal development of our team and challenged us to enhance our collaboration with the local community".
For more information visit http://www.the-redthread.co.uk/RTP-fellowship.html or contact helen@the-redthread.co.uk.
Volunteer with LEAP
A message from the team at LEAP:
"Leap is the long-establish Buckinghamshire-based organisation set up to help people become more active through physical activity and sport. Like our partners at Buckinghamshire Business First, we believe a healthy workforce is a productive workforce. However our national funding has decreased by 20% as the Government sports strategy focuses more on the hard to reach and most deprived areas in England, and with Buckinghamshire being the second least deprived county in England, effectively we could be regarded the second least deserving.
"We want to maintain the huge success and recognition we have received as a county, with the highest youth sports participation nationally and third highest adult participation. To address this we have 22 commercial products and services in the pipeline. We are not short of ideas as we are experts in our sector; however testing feasibility, market-value, pricing, demand analysis, joint-venturing, etc. are all areas we need guidance on. We get good strategic counsel via our Board, but our wider team of 18 would benefit from the wisdom of others who have trodden this path taking ideas from concept to profit.
"We would like to speak to business gurus happy to spend a day or half day with us, inspiring, educating, illuminating.
"If interested, please contact Jacqueline Galvin at JGalvin@leapwithus.org.uk."
Puzzle Centre calling all volunteers!
Could you help local charity Puzzle Centre to improve life chances for children with autism and other communication difficulties, by donating your time or your talents?
Clare Samways, Fundraising Officer at Puzzle Centre, explains: "We have many fundraising events coming up this summer, taking place in Winslow and the surrounding area. We always need extra people to help with events or on our charity stalls and would be extremely grateful for any time you could spare to help raise vital funds towards our work.
"We also need help with marketing and promotion, so if you have any communications expertise that you could provide for free, we'd love to hear from you. Every year, we need to raise more than £300,000 from fundraising activities and we couldn't do it without the involvement and support of our local community. Your help as a volunteer would mean so much to us.
"If you think that you can help us in any way, please get in touch to have a chat on 01296 711547 or at claresamways@puzzlecentre.org.uk."
Help local families to be 'fit and fed'
Wycombe Wanderers Sports & Education Trust runs the 'Fit and Fed' project which is targeted at families who "feel the pinch" within the holidays, providing them with free access to cooking tutorials, activities and a free meal for the whole family. It is simple in its approach but has achieved great results so far, supporting 226 people (156 children and 70 parents) and serving 252 meals over 21 holiday days, enabling families to stay not only "fit and fed" but also at lower risk of isolation.
The project is heavily reliant on funding as due to the nature of the participants attending, the organisers are unable to charge. They are embarking on a funding mission to fund a 3 year project, asking local organisations, housing associations and foundations to each pitch in to sustain and develop the project.
For more information on how you can get help, contact Sam Parker, Community Health Manager, at sam.parker@wwfc.com.
Raising funds for Florence Nightingale Hospice
On 23rd June 2018, the team at Citytalk Communications will be taking on the challenge of completing the Florence Nightingale Midnight walk. It is a circular walk starting at midnight from Aylesbury college, aiming to raise money and awareness of the amazing work carried out by the Florence Nightingale Hospice Charity. The fabulous team at Florence Nightingale provide specialist palliative care to patients and support to their families when curative treatment is no longer an option.
The money raised will go towards helping the hospice run their essential services such as the Day Hospice, the 24/7 care team, the Lymphoedema Clinic, and the Florrie's Children's team.
The team are extremely proud to be supporting this amazing cause and are reaching out to fellow local businesses for support to raise as much money as possible!
See the Just Giving page for more details: https://www.justgiving.com/fundraising/citytalk.
Trustee sought for Citizens Advice Aylesbury Vale
Citizens Advice Aylesbury Vale is currently recruiting a Chair Person to the Board of Trustees. This is an exceptional volunteering opportunity to provide dynamic leadership to the charity to take it to its next stages of development.
For further details, please contact lindsay.riley@aylesburyvaleadvice.org.uk.
Share your expertise with adult carers looking to start their own company
Carers Bucks, an independent local charity established in 2004 to support unpaid, family carers in Buckinghamshire, provides young adult carers with life skills such as first aid training, emotional wellbeing sessions, budgeting, and CV writing.
They currently have a number of young adult carers who want to start their own companies and who are eager to learn more in relation to entrepreneurship. They are looking for individuals who are willing to spend one evening sharing knowledge and advice about entrepreneurship with the carers.
If you are interested, please email Majida Bibi at Majida.Bibi@carersbucks.org.
Can you provide guidance for young people's community projects?
Are you looking for volunteers? Do you have a project you wish to complete but lack the manpower or the time? The National Citizen Service (NCS) is looking for charities and organisations in the South Buckinghamshire and Berkshire area who need help. The NCS is a government backed scheme which aims to bring together young people aged 15-17 from all different backgrounds for a common purpose. The aim is to help them build skills for work life and the transition into adulthood.
As part of the programme, the young people will create a partnership with an organisation and plan, resource and deliver on a project for them, whether it is an activity day for a care home, or a renovation project at a community centre.
Pitch Advisors
They are also looking for local business leaders, entrepreneurs, charity leaders and influential local citizens to act as Pitch Advisors. They listen to the pitches of the young people, give feedback and then award prize money (provided by the NCS) to go towards the best team's project.
If any of this sounds interesting to you, get in touch. Email robin.evans@the-challenge.org or call 07867 578745.
'Bucks Buoys' rowing the Atlantic for Macmillan Cancer Support
Four local men are rowing the Atlantic in 2019 for Macmillan Cancer Support. The four and their families have been affected by cancer and are currently training and planning their huge adventure to raise funds. The 'Buoys' hope to raise over £200,000 in sponsorship and donations.
The men are taking on the world renowned Talisker Whisky Atlantic Challenge. Rowing 3,000 miles unaided across the Atlantic Ocean, the experience promises to be the challenge of a lifetime, testing them physically, mentally and emotionally. The 'Buoys' are determined to succeed through extreme weather and punishing conditions – and aim to do so in under 38 days. Setting off from San Sebastian in La Gomera, Canary Islands, they will have to navigate the vast and wild Atlantic Ocean to the finish line in Antigua & Barbuda.
If you would like to sponsor the 'Bucks Buoys, read more about this inspiring journey here, and get in touch with them at bucksbuoys@gmail.com.
Office space and laptops required by community directory
The Aylesbury Vale Ethnic Communities Directory is a 'one stop' directory for Aylesbury Vale's ethnic communities, groups and organisations (including those living within the surrounding areas of Amersham, Chesham and High Wycombe).
The founder is looking for free office space locally to operate from. The requirements are small, a desk and chair in the corner of an office would suffice temporarily.
Also required, if an organisation could donate any, are laptops, including recycled or second hand ones.
If you can help, contact Johnny Heartbreaker at johnnyheartbreaker@hotmail.co.uk.
Can you sponsor a local man's theatre project?
Shaun Nolan, an emerging theatre producer from Aylesbury, explains: "For the past five years, since I was 14, I have been building my career as a theatremaker and writer on my own, from scratch. I ran a theatre blog and started writing articles for London theatre publications; I got roles in local plays and won a national 'amdram' award (a NODA) at age 15; I even approached Vale Life Magazine and started writing a theatre column for them in 2016. In September, I will also be directing and co-producing a play at the Queen's Park Arts Centre, and this summer I get back to work on my web series, which I made on a budget of nothing.
"This August, I will be taking a one-man play to the Edinburgh Festival Fringe. I am currently in the process of sourcing funding for the project and am looking for local people with an interest in the arts to sponsor me and my work.
"If you are interested in supporting local artists like myself or have an interest in sponsoring an Edinburgh theatre project, please get in contact at sfnolan99@gmail.com to discuss further details. I thank you in advance."