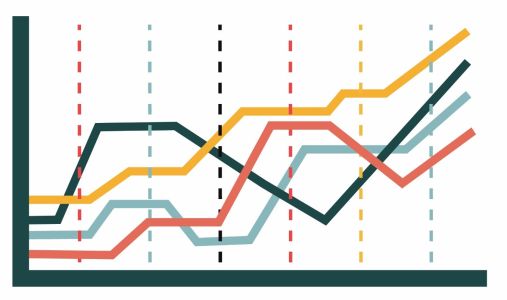 There were 1,070 businesses registered in Buckinghamshire in the final quarter of 2017 (October to December), according to Companies House, taking the total for the year to 4,893.
Company registrations in Buckinghamshire fell 6.2 per cent in 2017 compared to 2016, but remain above the 4,774 recorded in 2015. Only six of the 38 Local Enterprise Partnerships bettered England's rate of new company registrations in the last quarter, with Buckinghamshire ranking 9th with 25.1 registrations for every 10,000 residents aged 16 or over. Buckinghamshire ranked 4th among county council areas behind Northamptonshire (36.9), Hertfordshire (35.2), and Worcestershire (26.1).
South Bucks recorded Buckinghamshire's highest new registration rate with 40.1 registrations per 10,000 residents aged 16 or over, to rank 30th among the 380 local authority districts in Great Britain and 11th highest outside London. Chiltern also bettered the national rate to rank 70th with a registration rate of 27.5, ahead of Wycombe (24.3, 93rd) and Aylesbury Vale (19.3, 141st).
Table 1: Business registration rates, Q4 2017
Sources: Companies House, 2018; MYPE, ONS, 2017
Management consultancies were the most commonly registered businesses in Buckinghamshire in the last quarter, with 89 registrations accounting for 8.3 per cent of the total. Other common business activities included other service activities (77, 7.2), information technology consultancy activities (50, 4.7), other business support activities (40, 3.7), the letting or operation of own or leased real estate (38, 3.6), and the development of building projects (30, 2.6).
The geography of new company registrations is presented in the map at the end of this bulletin.
Table 2: Local authorities' business registrations per 10,000 residents (16+), Q4 2017
Sources: Companies House, 2018; MYPE, ONS, 2017
Table 3: New business registrations for every 10,000 residents (16+) by LEP, Q4 2017
Sources: Companies House, 2018; MYPE, ONS, 2017
---