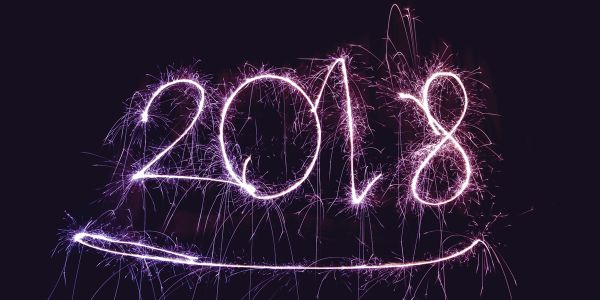 Whatever support you will need in 2018, head to Buckinghamshire Business First to find it.
Buckinghamshire Business First's business support offering is ever expanding. In the first instance, if you want to find out more about the support available, call 01494 927130 or email BusinessSupport@bbf.uk.com.
Here's a snapshot of the support on offer for your business. When you want to find out more, get in touch!
Support if you want to grow
Growth has been the word of 2017 for Buckinghamshire Business First, what with the creation of the Growth Programme and Buckinghamshire's Growth Champions. And it so perfectly captures what we want to help businesses do that we're making it our word of 2018 too.
So if you want to grow your business next year, get in touch with Growth Programme team for:
Growth Advice
The service can provide your business with tailored support from our team of experienced business advisers. Through the following services, your dedicated adviser can assist you to plan and implement your growth strategy for your business:
Face to face meetings, telephone and email backup
Growth-focused workshops
Investment readiness support
Referrals to other specialist advice and services
Growth Grants
£1,000 Growth Grants are available to assist your business to invest in projects that will help your business grow, whether you are considering investing in a project to increase sales, productivity and profitability or improve business processes.
Support if you want to access training
Discover which areas of your business need fine-tuning and access workplace training with the help of a £150 voucher through the Buckinghamshire Skills Brokerage.
If you haven't done so yet, you can use the Virtual Adviser® tool to diagnose strengths and weaknesses within your business. You will then work with specialist skills advisers at Adviza who will help you find a training solution. Finally, a £150 voucher will help you pay for that training.
For more information, contact our business support team: 01494 927130 / BusinessSupport@bbf.uk.com.
Support if you want to cut your energy bills
Now is the winter of our discontent over energy bills, but it doesn't have to be that way! Low Carbon Workspaces is a grant programme dedicated to helping you find ways to save energy and money, and delivers grants of up to £5,000 to help you implement energy saving measures in the workplace.
Read about previous projects funded here, and contact the team to see how they can help you: 01494 927131 / info@lowcarbonworkspaces.co.uk.
Support for your rural business
Rural businesses are a vitally important component of Buckinghamshire's economy, and as such they deserve support to flourish. The LEADER Programme delivers grants of £5,000-£180,000 to rural businesses to support a range of projects.
Read about previous projects funded here, and contact the team to see how they can help you: 01494 927131 / info@leader-programme.org.uk.
Your chance to win an award
Will 2018 be the year you win a Buckinghamshire Business Award? With thirteen awards up for grabs, there's plenty of opportunity for willing businesses.
Of course, you'll need to be in it to win it, so head over to the Awards website and get all the information you need to put together a winning application. Entries close on January 31st 2018 – so get cracking and best of luck to all those who enter.
Contact our awards team for more information on the Buckinghamshire Business Awards: 01494 927130 / awards@bbf.uk.com.
Tales to inspire your future successes
We have provided lots of businesses with a wide range of support. Read all of the inspiring tales from years past and think about the tale of business success that you could tell in 2018.