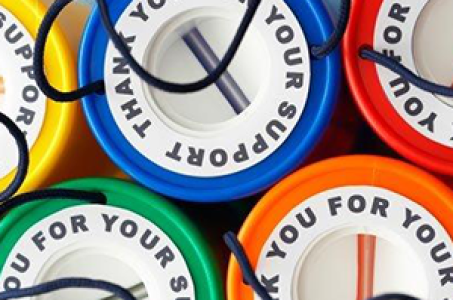 For every £1 donated to Heart of Bucks' Community Investor Fund, an extra 50p will be added at no extra cost, enabling more grants to be delivered to those in need.
Heart of Bucks' Community Investor Fund provides grants to small grassroots community organisations in Buckinghamshire.
The funds themselves come from donations made by businesses, who are placed right at the heart of their local communities by enabling the support that many people need.
Heart of Bucks describes it as "a fund dedicated to connecting businesses who care with local causes that matter".
And for the next 12 months, for every £1 donated to the Community Investor Fund, an extra 50p will be added to the total donation, thanks to a private donor. This means your donation will go further, at no extra cost to you. More details are available here (PDF document).
Grants from this fund are awarded where the need is greatest, in areas such as:
The environment
Poverty and cost of living
Mental health
Education and skills
Businesses across the county are supporting Heart of Bucks' fund, including Ashridge Group, whose Group Chairman Mark Walker says this about their involvement:
"The Buckinghamshire Community Investor Fund provides an excellent opportunity for businesses to demonstrate their support of local projects and positively impact the community and social fabric".
Donations reach the very heart of local issues
One of the reasons the Community Investor Fund is so successful is that it enables businesses to support local causes while leaving the decision about who receives the funds to an organisation, Heart of Bucks, that knows the needs of the county better than most.
While some people may know exactly where they want a donation to go, others may not be aware of all of the ongoing challenges for people and communities across Buckinghamshire, and where funds may be most urgently required. Entrusting this to the experienced Heart of Bucks team can be a win-win.
To learn more about the Community Investor Fund, or to talk about other ways Heart of Bucks can help you make a real difference to lives in Buckinghamshire, please
contact Henry Allmand, CEO of Heart of Bucks: henry@heartofbucks.org / 01296 330134.