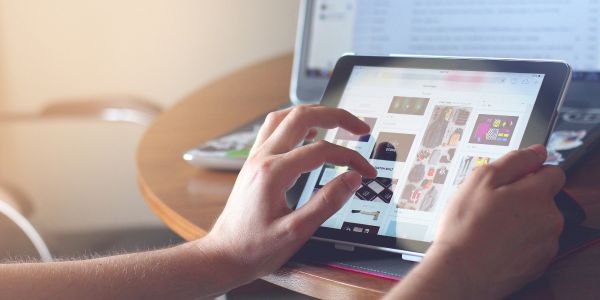 The 100 Days of Digital campaign helps small businesses get online, trade online and succeed online by improving their digital capabilities.
The campaign is being run by Do it Digital, a not for profit that is targeting helping one million small businesses with digital in 2017.
The 100 Days of Digital campaign runs until Friday 31 March and up until then Do it Digital is highlighting organisations that offer great advice and resources to help small businesses get online – and many of these are completely free.
Check out the list of events going on offering digital support, and add your own if you are holding any yourself.
Why should businesses embrace digital?
The financial cost of small businesses not engaging with digital is estimated to be more than £20 billion per year, or approximately £20,000 on average per business, according to research conducted earlier this year by eBay UK.
There are 5.5 million small businesses employing 16 million people in the UK, which means there are a lot of people that stand to benefit from embracing the digital revolution.
What kind of help do businesses need?
Examples of required support could include:
Help building a brand new website or sprucing up a current one
how to engage with customers on social media
how to take online payments
how to market to and sell online to overseas customers
Take the digital support survey
Do it Digital has put together a very short survey in order to better understand the digital needs of small businesses. Take the survey to outline what help you need the most and how you would most like any support to be delivered (i.e. online, 1-2-1s, workshops).
Could you provide digital support for small businesses?
Are you in a position to use your digital knowledge to help others? Perhaps you can offer training or ongoing mentoring to those in need, or provide practical support with websites and social media.
If so, get in touch with the Do it Digital team at media@doitdigital.co.uk.
Buckinghamshire Business First doing our bit with a 'Spotlight on Digital'
There are plenty of organisations getting into the spirit of things and supporting the campaign, including Google, which is expanding its digital skills training programme to make five hours of free digital help available to everyone in the UK.
At Buckinghamshire Business First we are holding a series of events throughout March as part of our 'Spotlight on Digital'. These events include a masterclass on digital marketing and a focus on social media.
Get the lowdown on our series of digital events throughout March >
Get involved on social media
Check out Do it Digital on Twitter @DoItDigitalUK and use the hashtag #100DaysofDigital when tweeting.
Remember to follow Buckinghamshire Business First on Twitter @bbfuk.