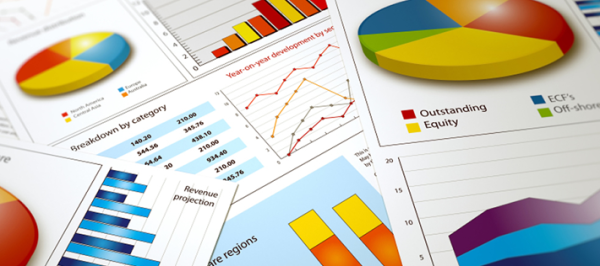 Buckinghamshire's claimant count fell for a second successive month in December to stand at 2,860 or 0.9 per cent of working age residents, the 3rd lowest rate among the 38 Local Enterprise Partnerships, ranking 4th among county council areas.
Although Buckinghamshire's claimant count is now at its lowest level since January 2017, it is 9.0 per cent higher than in December 2016 and, despite having risen faster than the national rate for each of the last 15 months, remains less than half the national rate.
Over the last year the claimant count for women has risen by 12.7 per cent, compared to a 6.7 per cent rise for men, so that women now account for 38.8 per cent of all claimants in Buckinghamshire, up from 37.5 per cent in December 2017 and 36.8 per cent in December 2013.
Table 1: Claimant Count, December 2017
Source: DWP, 2018
There were 5,399 advertised job openings in Buckinghamshire in December, bringing the total for 2017 to 70,499, up 3,300 or 4.9 per cent from the 67,199 recorded in 2016. Across Great Britain there were 10.6 per cent more job openings in 2017 than 2016.
The most commonly advertised roles in 2017 were sales related occupations, including retail sales representatives with 3,075 openings over the year, ahead of programmers and software development professionals (2,896), other administrative occupations (including administration assistants and clerks, 2,197), nurses (1,879), other customer service occupations (including customer advisers and customer service assistants, 1,754), marketing and sales directors (1,753), and secondary school teaching professionals (1,750). Openings for managerial, professional and technical roles accounted for 60.5 per cent of all job openings in Buckinghamshire over the year, compared to 63.4 per cent across England. Openings for skilled trades, caring and administrative roles made up a higher share of the total in Buckinghamshire than for England.
The most sought specialised skills in 2017 were customer service (7,647 openings), team work and collaboration (6,212), sales (6,053), teaching (4,972), budgeting (4,578), project management (3,734), and accounting (2,925). The most sought baseline skills have been communication skills (16,001), ahead of organisational skills (7,324), Microsoft Excel (5,729), planning (5,624), being detail orientated (5,434), creativity (3,788), Microsoft Office (3,773), and problem solving (3,606).
Chart 1: Buckinghamshire's claimant count over time, to December 2017
Source: DWP, 2018
Table 2: Claimant count by age group, December 2017

Source: DWP, 2018
Chart 2: Aylesbury Vale's claimant count over time, to December 2017

Source: DWP, 2018
Chart 3: Chiltern's claimant count over time, to December 2017

Source: DWP, 2018
Chart 4: South Bucks' claimant count over time, to December 2017

Source: DWP, 2018
Chart 5: Wycombe's claimant count over time, to December 2017

Source: DWP, 2018
Table 3: Claimant count by sought occupation (JSA only), December 2017

Source: DWP, 2018
Chart 6: Year-on-year change in claimant count

Source: DWP, 2018
---