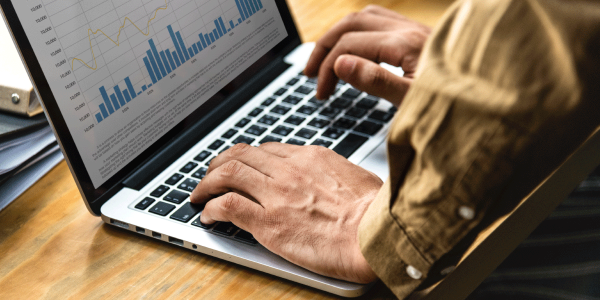 Buckinghamshire's claimant count rose for an eighth successive month in June to stand at 4,350, the highest it has been since February 2014.
At 1.3 per cent of working age residents, Buckinghamshire has the 2nd lowest claimant count rate among both the 26 county council areas and the 38 Local Enterprise Partnerships (LEPs).
Over the last year, Buckinghamshire's claimant count has risen by 48.7 per cent, above the national and regional rates of increase and the 4th highest among county council areas, ranking 6th among LEPs.  Increases in claimant count over the last year rank from 71.2 per cent in South Bucks to 41.4 per cent in Wycombe.
Over the last year, the claimant count has risen faster in more rural areas than in the main towns of Amersham, Aylesbury, Chesham and High Wycombe, rising 55.3 per cent compared to 45.8. However, while the urban claimant count rate is 1.7 per cent, it is only 1.0 per cent across the rest of the county.  Women now account for 42.0 per cent of all claimants in Buckinghamshire, having seen the number of claimants rise to 1,823 in June, a 60.8 per cent increase over the last year.
Table 1: Claimant Count, June 2019
Source: DWP, 2019
There were 3,791 job openings in Buckinghamshire in June, the lowest monthly total since we started collecting this data in January 2017.  Job openings in June were 554 (12.5 per cent) down on May, falling 1,653 (30.4 per cent) compared to June 2018.  Openings for professional occupations remain the most common in Buckinghamshire, accounting for 28.9 per cent of all posted openings despite falling 4,174 (16.2 per cent) compared to the year ending June 2018.  There are now more claimants than openings in Buckinghamshire for the first time since first measured in 2017 at 1.1 claimants per opening, still well below the 2.3 recorded across Great Britain.
The most commonly sought occupations over the last year have been other sales occupations (2,470 openings), ahead of other customer service occupations (2,115), other administrative occupations (2,082), programmers and software development professionals (1,705), nurses (1,616), other managers and proprietors in other service activities (1,408), and marketing and sales directors (1,397).  The specialised skills most sought by recruiters in Buckinghamshire in the last year have been customer service, specified in 7,366 job openings, or 18.4 per cent of the total, ahead of team work/collaboration (6,227, 15.6), sales (4,691, 11.7), and teaching (4,587, 11.4).  The most commonly sought baseline skills have been communication skills (14,721, 36.7), organisational skills (6,815, 17.0), Microsoft Excel (5,585, 13.9), being detail-orientated (5,295, 13.2), and planning (5,172, 12.9).
Chart 1: Buckinghamshire's claimant count over time, to June 2019
Source: DWP, 2019
Table 2: Claimant count by age group, June 2019
Source: DWP, 2019
Chart 2: Aylesbury Vale's claimant count over time, to June 2019
Source: DWP, 2019
Chart 3: Chiltern's claimant count over time, to June 2019
Source: DWP, 2019
Chart 4: South Bucks' claimant count over time, to June 2019
Source: DWP, 2019
Chart 5: Wycombe's claimant count over time, to June 2019
Source: DWP, 2019
Chart 6: Annual change in claimant count over time (%), to June 2019
Source: DWP, 2019
Table 3: Change in annual job openings in Buckinghamshire occupation 2018-2019 (years ending June)
Source: Labour Insight, 2019
---