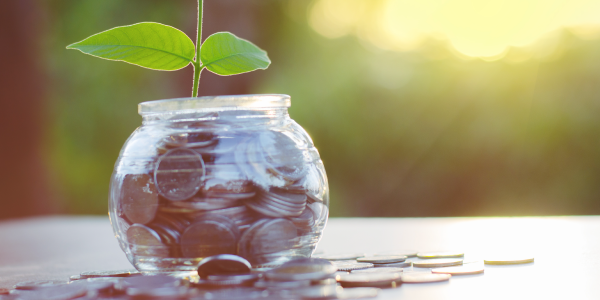 The support on offer includes tax support for growing firms from HMRC, a £50,000 Inventor Prize from BEIS, and £10,000 grants for community businesses.
Tax support for growing businesses with HMRC
A new service to directly help mid-sized businesses as they expand and grow has been launched by HM Revenue and Customs (HMRC).
Businesses with either a turnover of more than £10 million or more than 20 employees, and undergoing significant growth, can now seek expert help from HMRC growth support specialists. Known as the Growth Support Service, HMRC tax experts will offer dedicated support, tailored to customers' needs. This could include:
helping with tax queries about their growing business
supplying accurate information and co-ordinating technical expertise from across HMRC
supporting them to get their tax right first time and access relevant incentives or reliefs
Find out more about the tax support available for growing businesses >
£50,000 Inventor Prize opens for entries
The Department for Business, Energy & Industrial Strategy (BEIS) and Innovation Foundation Nesta have launched the £50,000 Inventor Prize, to inspire and harness the potential of the UK's home-grown inventors and stimulate user-led innovation.
The prize will support individuals and small organisations to set their innovative products on the road to market. The winning product will be a new, adapted or repurposed physical or digital product utilised in a more effective way for its intended use.
Entrants must also have a working model of the product, be able to demonstrate how it works and explain how the invention will help to make people's lives better. There will be two runner up prizes of £5,000 and £15,000 for two most promising products.
Entries must be submitted by 11pm on the 22nd October 2017.
Find out more and enter the Inventor Prize >
The Community Business Trade Up Programme
Community businesses who want to grow by increasing their sales can apply for grants of up to £10,000, plus a fully funded learning programme, through the Community Business Trade Up Programme.
Run by the School for Social Entrepreneurs, in partnership with Power to Change, this programme aims to help the leaders of community businesses and community-focused social enterprises in England increase their impact and sales. The aim of the programme is to help 100 community businesses.
To be eligible to apply, the applicant organisation must be locally rooted; accountable to the local community; and trading for the benefit of the local community. The closing date for applications is 1pm on the 11th October 2017. The programme runs from January 2018 - July 2018.
Find out more about the support this programme offers community businesses >
Looking for a different kind of financial support?
Check out the business funding and finance section of our website for more ideas.