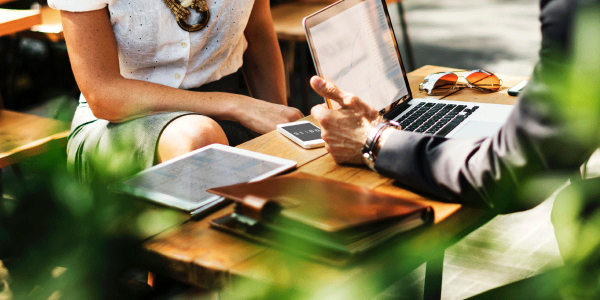 Contracts will soon only be available via the ProContract online portal. Learn more about this, plus the council's procurement events for transport contractors.
All public procurement to be electronic from October 18th
As per a European Union directive enforced by the UK government, as of October 18th 2018 the entire procurement process for businesses wishing to bid for public sector contracts will take place electronically.
This means that announcements of available contracts must be made electronically, and the process by which businesses can apply for them must also be handled electronically.
Buckinghamshire County Council moved to an electronic system called ProContract in 2010, and this is the only place that businesses can bid for contracts with the council. It's free to register with ProContract, and in doing so you will get access to opportunities managed by more than 400 private, public and third sector organsiations.
Portals are the place to be for contract-seeking businesses
Whether it is ProContract, Wired.gov, CompeteFor, or any other online procurement portal, it is important that businesses take the time to get themselves registered on them in order to be eligible to apply for certain contracts.
Different portals will have different eligibility requirements and will require specific information during the sign-up process, but if you want to bid for and win contracts in the public sector, it's a necessary step.
Upcoming events to help you secure contracts
It will take a little time and effort to get yourself informed about procurement portals and how to win available contracts. That's why both Buckinghamshire Business First and Buckinghamshire County Council are running events soon to help you.
Supplier events specifically for transport contractors
Buckinghamshire County Council is inviting Transport Contractors to a number of events between September and December 2018.
There are three events in total:
October 22nd, High Wycombe. This event will provide information in relation to contract terms & conditions, documentation, and proposed changes.
November 26th, High Wycombe. This event will provide information relating to tender documentation and further information relating to the Dynamic Purchasing System (DPS).
December 12th, High Wycombe. This workshop will address any outstanding issues following the previous events.
These events are for those in the transport sector, and you don't need to be an existing supplier to attend.
Not in the transport sector but want events like this?
If you aren't in the transport sector and want more information on procurement and how to get contract ready, come to Buckinghamshire Business First's Focus on Procurement event on November 21st.
Get advice on how to write a succesful bid
Get hints and tips from local businesses that have succeeding in winning contracts and have great advice to pass on.
Our contact details
Email BusinessSupport@bbf.uk.com, call 01494 927130 or visit www.bbf.uk.com for more information and support.