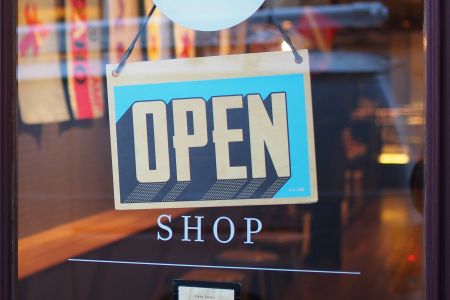 Next week's Local Business Week aims to inspire people to support local businesses & recognise their importance to our lives & the economy.
The week of May 14th-20th sees the latest annual campaign in support of local businesses. This support manifests itself in various ways, from a PR campaign designed to raise awareness of the importance of local businesses, to practical support and advice for those businesses.
The organisers of Local Business Week are encouraging businesses to consider offering discounts or running events during the week to encourage more customers in, to perhaps make some new customers, and to generally create a buzz around their business.
The Local Business Week website offers practical advice on things like marketing, finance, bookkeeping, utilising technology and legal issues like patents and copyrighting.
You can keep up to date with Local Business Week on Twitter >
More 'weeks' to look out for in the near future:
Learning at Work Week – May 14th-20th
Learning at Work Week helps businesses benefit from learning and development opportunities in the workplace.
Find out more about the opportunities the week offers, including the chance to run an workplace learning campaign that is tied into a national Learning at Work Week event.
Adult Education, Training and Jobs careers show and conference
This two-day event on June 8th & 9th is for people looking to retrain or up-skill, and for employers who are looking to develop or recruit employees.
Find out more about apprenticeships and training opportunities in Buckinghamshire for you and your staff, and also take advantage of an opportunity to recruit new people.
This event includes:
A conference for employers to find out more about developing their workforce and the business benefits of investing in training.
A recruitment and careers show for all ages. The exhibition, which has been timed to link into the national Festival of Learning's have a go month, is open to people of all ages, career levels, and life stages. Whether looking to change career, up-skill, retrain, return to work or are looking for a job, this event will connect motivated people with employers and education providers in order to explore recruitment and training possibilities and opportunities.
The free event takes place at the University Campus Aylesbury Vale and is delivered in partnership with Buckinghamshire College Group, Bucks New University, UCAV, Buckinghamshire Business First, Buckinghamshire Skills Hub, National Careers Service, Job Centre Plus, Buckinghamshire Adult Learning.
Find out more and book your free place here >
Virtual Adviser & £150 training vouchers
The Virtual Adviser® tool will help you understand any training and development needs within your business. Once you have completed the self-assessment diagnostic you will receive a bespoke report with suggestions for action, and details of resources and events you may wish to attend.
We have also teamed up with our skills partner Adviza to offer training vouchers worth £150 to go towards training to help you grow. Eat at The Works in Aylesbury is just one local business to benefit from this.
The Virtual Adviser ® takes just 15 minutes. Give it a go today.
EU Green Week – May 21st-25th
EU Green Week 2018 is all about making the world a better place to live and work in. The week features a large programme of events, including plenty which will be streamed live online.
Low Carbon Workspaces grant funding
If you want to reduce the amount of energy your business uses and cut your bills, get in touch with the Low Carbon Workspaces grant programme.
Funding of £2,500 is available to implement energy saving measures like LEDs, insulation, new boilers and electric vehicles.
Find out more online, book a chat with one of the team here, or call 01494 927131.
Work Wise Week – May 13th-19th
Work Wise Week promotes flexible, remote and mobile working. Throughout the week, a series of blogs will share success stories of taking a different approach to working practices.
Buckinghamshire Business First knows first-hand the need for, and benefits of, remote working. Our three hubs across the county, in Saunderton, Aylesbury and Chesham, are used by micro and small businesses as their base of operations.