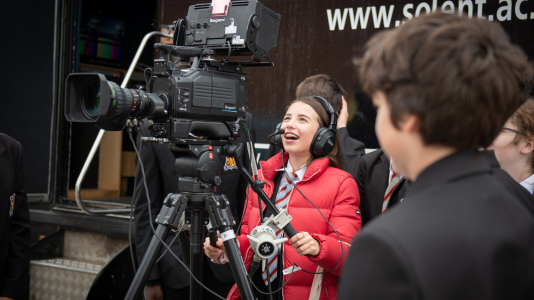 Skill Up Bucks is designed to help SME businesses in Buckinghamshire identify and nurture future talent by creating opportunities for people aged 17+ to meet and interact with employers.
What is Skill Up Bucks?
Skill Up Bucks brings together local schools, colleges and employers to create work experience opportunities for anyone living in Buckinghamshire, developing both the available skills pool for local employers and opportunities for young people.
Through a range of activities such as employer visits, recruitment events, mentoring and work experience, Skill Up Bucks aims to:
Develop local talent and skills
Help employers identify and nurture future talent
Reduce skills and talent migration
Give local employers a voice with their LEP, especially in the area of key skills required
Help local people to discover opportunities in their county
Develop employability skills and confidence
Support students to make the right decisions for their future
Help schools and colleges to meet Gatsby benchmarks (particularly 5 and 6)
What support can employers get?
Through the Skill Up Bucks programme, businesses are supported to:
Offer an apprenticeship or traineeship
Offer an internship or work-experience placement
Attend a career/job fair
Offer a company visit to students
Offer mentorship or ambassadorship
Attend a sector-based promotional event
Offer a challenge activity to students
Deliver an employability workshop to students/unemployed people
How to get involved
To learn more and benefit from the support available through Skills Up Bucks, email our Workforce Skills Team at workforceskills@bbf.uk.com or call 01296 798774.
Who delivers Skill Up Bucks?
Skill Up Bucks is delivered by careers charity Adviza and delivery partners Buckinghamshire New University and Buckinghamshire Business First.
The programme is funded by the European Social Fund (ESF) and the Department for Work and Pensions (DWP).
---