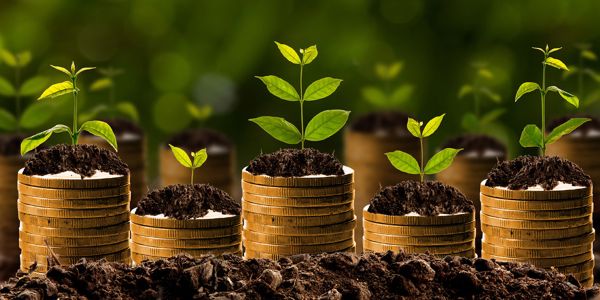 Are you trying to grow your business? Are you looking for a little help to do so? Have you met Buckinghamshire's Growth Programme team?
You don't have to tackle your growth journey alone when Buckinghamshire Business First is on hand to walk alongside you. We know that every growth journey is unique, which is why we have a team of experienced advisers on hand to help you deal with whatever comes your way as you try to grow your business.
Perhaps you want to:
speak to an expert who knows what they are talking about
be connected to organisations that can support you
attend workshops run by other businesses that teach you something useful for growth
receive a grant to invest in a project to help you grow
See what real-life businesses have to say about the Growth Programme
Emma Luddington, Living Well at Home Ltd
"Thank you so much for your time, advice and inspiration yesterday. I have taken it all on board and feel even more excited (if that were possible) about the future for Living Well at Home Ltd. We are incredibly lucky here in Buckinghamshire to have an organisation like Buckinghamshire Business First to support businesses to grow and succeed. I look forward to the next steps!"
Nikki Ferguson, Nikki's Bountiful Bakery
"The Growth Programme team have been mentoring me for just over a month now and have been quite honestly outstanding in the work they have done through their encouragement, support and proactive nature, which has helped massively with the development and growth of my business.
"In all honesty, when I initially approached Buckinghamshire Business First I felt as though I had tried everything I could with very little success, but with the help and support of Buckinghamshire Business First I now feel as though my business is moving in the right direction. I can't speak highly enough of how beneficial the Growth Programme has been, for both me as a business owner and for the growth of Nikki's Bountiful Bakery. I'm looking forward to what the future has in store."
Under the Growth Programme, businesses can access:
Face to face meetings, telephone and email support
Growth-focused workshops
Investment readiness support
Referrals to other specialist advice and services
OR
Growth Grants of £1,000 (Grants have previously been awarded to support market research, website design, re-branding, marketing collateral, and customer relationship management software)
How to get in touch with us
Call the team on 01494 927130, email BusinessSupport@bbf.uk.com, or book a chat via our online form.
The Growth Programme is part funded by European Regional Development Fund (ERDF) and therefore eligibility criteria apply. If your business is not eligible, we can signpost you to other local and national business support programmes available.