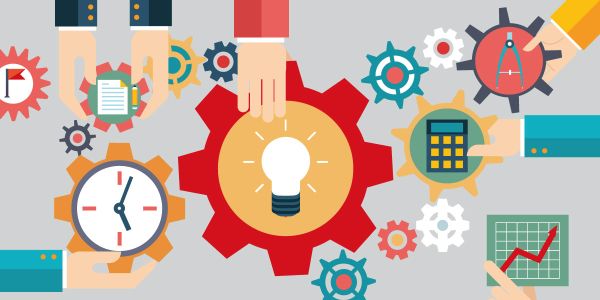 We have just launched a new feature on our website called the 'Virtual Adviser'. This tool will help you to understand where your business is right now and where you want to take it.
It takes 15 minutes to complete the assessment and once completed you will receive a bespoke report on how to improve your business performance.
The report will identify your key strengths and any gaps in your skill set. Your performance will be benchmarked against other similar businesses in your sector nationally. Your report will also detail suggestions for action, resources available and events you may wish to attend.
Claim £150 worth of free training
Small and medium sized businesses in Buckinghamshire that have completed the Virtual Adviser are likely to be able to claim £150 towards implementing any training needs identified in the report.
Buckinghamshire Business First has teamed up with Adviza to offer the £150 training vouchers as part of the Buckinghamshire Skills Brokerage project.
Claiming your voucher is simple. On completion of the online Virtual Adviser, a skills specialist from Adviza will contact you to assist you in choosing your training options and they will also explain how to claim your training voucher. As an introductory offer, the first 100 businesses to get involved can claim £200.
Get started now and boost your business performance >
Buckinghamshire Skills Brokerage
Buckinghamshire Skills Brokerage is a new programme developed to upskill employees within small and medium-sized businesses in Buckinghamshire. The programme is delivered by Adviza in partnership with Buckinghamshire Business First and co-funded by the European Social Fund (ESF) and the Skills Funding Agency (SFA).
A recent survey* found that just 39% of Buckinghamshire businesses have their own training plan, the 2nd lowest rate in the country. On average, employers provided 4.2 days of training per employee in Buckinghamshire, but there is a stark difference between small and large employers. While 96% of employers with 100 or more staff offer training, only 51% of those with 2-4 employees do so.
Encouragingly, the Buckinghamshire Business Survey 2016, commissioned by Buckinghamshire Business First, found that 37% of businesses in the county planned to increase investment in training in the next 12 months, with just 3% planning to decrease investment.
* UK Commission's Employer Skills Survey (UKCESS) 2015
Alix Simpson, Assistant Director Delivery at Adviza explains:
"We understand that every business has individual skills needs which is why our offer to employers is bespoke to meet their specific requirements. We are working with Buckinghamshire Business First to help businesses identify any skills gaps through an online tool. Our specialist Skills Advisers will then use their expertise and knowledge of local or national learning and training providers to help find suitable training and development opportunities. Businesses can also receive £150 towards the cost of the training, so it's a win-win!"
Philippa Batting, Managing Director of Buckinghamshire Business First says:
"We are delighted to be working with the skills team at Adviza to help encourage businesses to undertake workplace training. Business owners can use the vouchers to develop new skills or the skills within their existing team. Nurturing your own talent can help businesses increase productivity and staff retention rates, improve confidence and motivation and drive overall performance levels up."
Get started now
To get started, visit www.bbf.uk.com/virtual-adviser.
To get your training business listed on Adviza's training providers register, email skills@adviza.org.uk or call 01296 329900.
Contact our business support team
You can get in touch with our business support team by calling 01494 927130 and selecting the business support hotline, or by emailing BusinessSupport@bbf.uk.com.