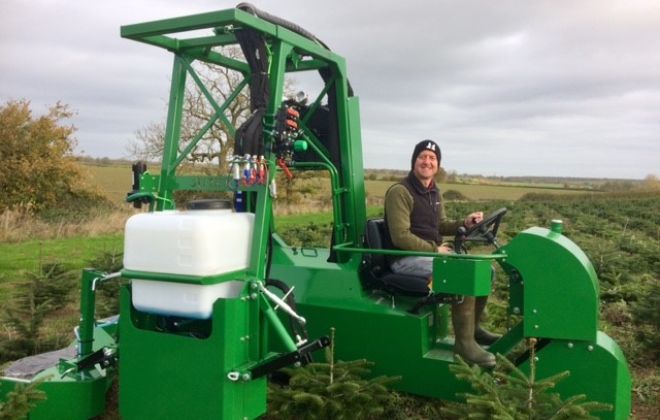 The LEADER Programme is designed to promote business growth, particularly the growth of micro and small businesses. It is focused on rural areas supporting; small rural companies, farm diversification projects, forestry projects, tourism projects, rural services and cultural and heritage projects. Grants of between £5,000 - £180,000 are administered to businesses in the Chilterns, Clay Vales, and North & West Northants by Ngage Solutions, on behalf of the LEADER Local Action Group.
Will Dallimore, LEADER Programme Manager, said:
"The LEADER Programme supports activity that helps businesses grow, drawing on the unique characteristics of each area we cover, while promoting the sustainable management of natural resources like woodlands. We enjoy working together with local businesses to support their growth."
Rural businesses are becoming increasingly significant employers, accounting for almost 30% of all jobs in the UK. In fact, in the last decade or so rural areas have outperformed major urban cities, excluding London, on job creation.
The LEADER programme will build on these positive signs by helping the rural economy achieve further growth with its priorities of job creation and business development.
LEADER has rural businesses at heart, as anyone familiar with LEADER's past successes will know. Whether it was supporting a woodland management scheme in the Chilterns, helping a farmer in Aylesbury diversify, providing funding for a new tea room at a retail nursery or for a cattery on an eco farm, LEADER has a track record of delivering results for rural businesses.
APPLICATIONS ARE NOW CLOSED FOR THE CHILTERNS, CLAY VALES AND NORTH & WEST NORTHANTS.
FOR INFORMATION ON DECISION PANEL DATES OR ANY QUERIES YOU HAVE ABOUT YOUR APPLICATION, PLEASE CONTACT THE PROJECT OFFICER RELEVANT TO YOUR AREA. IF YOU ARE AN AGENT REPRESENTING A GRANT APPLICANT, WE ENCOURAGE YOU TO CONTACT US IN ADVANCE TO DISCUSS YOUR CLIENT'S PROJECT.