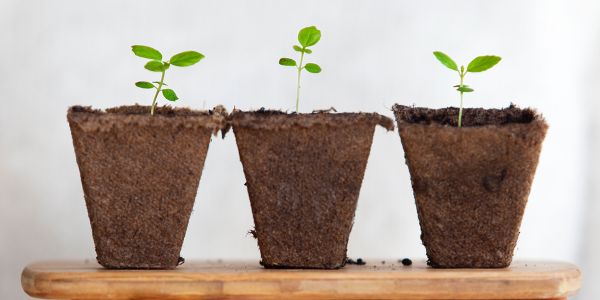 Read about The Brexit Tracker and how a £1,000 Growth Grant is helping Buckinghamshire SMEs assess how Brexit is impacting them.
£1,000 Growth Grants
The Brexit Tracker, founded by Ben Martin, allows businesses to assess how the multitude of issues that Brexit throws up are affecting them. A £1,000 Growth Grant available through our Growth Programme has helped Ben upgrade the tracker's digital service and implement the Brexit Business Index.
Ben explains all: "The email regarding a 25% contribution to my firm's R&D costs, sent by Buckinghamshire Business First, came at a very opportune time. I was assessing whether to upgrade the digital service available on The Brexit Tracker – and with the help of the Growth Programme team I quickly realised a proportion of my £4,600 digital web investment spend would qualify for a Growth Grant. The application was relatively easy to complete, with only a small number of forms to be filled in. The £1,000 grant quickly arrived in my business account.
"The digital upgrade has enabled The Brexit Tracker to provide a free to use, instant review service of how Brexit is impacting 30 UK business sectors, via the Brexit Business Index. This allows Buckinghamshire SMEs access to easy to digest data and information around how Brexit is impacting their firm and their suppliers and B2B customers.
"The grant was pivotal to allowing me to commit to the upgrade."
What could you use a Growth Grant for?
Whether you are considering investing in a project to increase sales, productivity and profitability or improve business processes, a grant can potentially fund up to a maximum of 25% of the total cost.
Speak to our team to find out more: 01494 927130 / BusinessSupport@bbf.uk.com.
If you are looking to grow your business, why not also check out our free business consultancy service – the Investment Readiness Service.
Virtual Adviser® and a £150 training voucher
We know loads of you are interested in our Virtual Adviser® tool and the £150 training vouchers we are offering along with our partners at Adviza. We know this because loads of you read this story in our newsletter two weeks ago about them.
If you missed it, or if you read it and loved it but didn't quite have the time to follow up on it, have another read now and then get in touch with our team to start your short journey to some funding for your business.
Call our Business Support team on 01494 927130 or email BusinessSupport@bbf.uk.com.