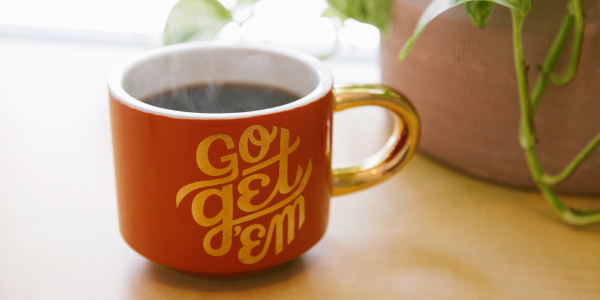 Complete the 2019 ScaleUp Survey to explain what you need in order to grow, and discover the Growth Programme's £5,000 grant available now.
The ScaleUp Institute's 2019 Scaleup Survey
The Scaleup Survey is now in its fifth year, with its focus on what high-growth firms most value and need.
It is vital that you express what the main barriers are that are holding you back from achieving growth, and what you need from the private and public sectors to help you continue to scale.
This feedback will help the ScaleUp Institute, Buckinghamshire Business First and other stakeholders improve the business environment for fast-growing firms.
The survey should take about 15-20 minutes to complete. The deadline for completion is October 2nd 2019.
Growth Programme grants and support available now
The second round of the Buckinghamshire Business First Growth Programme is up and running, after a wildly successful first round that saw 100 businesses receive a £1,000 grant and a further 103 receive dedicated advice and support from the Growth Programme team.
A whopping 93% of Growth Programme beneficiaries were satisfied with the service they received from the Growth Programme and 92% said they would recommend the programme to other businesses – so consider it recommended!
Book a chat with the Growth Programme team
Enter your contact details on this quick form and a member of the Growth Programme team will be in touch to discuss how we can help your business grow.
Learn all about the new £5,000 Growth Grants
Growth Grants of between £1,000 and £5,000 are available to assist your business to invest in projects that will help your business grow.
The Growth Grant can be one of the things you ask the Growth Programme team about when you have your chat!
Wait…there's more support!
The Low Carbon Workspaces grant programme has doubled its available grant size to £5,000 for eligible SMEs in Buckinghamshire.
Grants can fund projects that increase a business's energy efficiency, such as:
LED lighting and controls
Heat-pumps and air-conditioning
Smart heating and cooling controls
Renewable energy technologies
Pure electric and plug-in hybrid vehicles
Double glazing, roof and wall insulation
Read some Low Carbon success stories:
PLEASE NOTE: Buckinghamshire businesses that have previously received a grant from Low Carbon Workspaces can now 'top-up' by applying again for another grant, up to a combined maximum of £5,000 funding. For example: if a business previously received a £2,500 grant, it can now receive another grant of up to £2,500.
For more information, contact Matthew Archer, Project Officer for Buckinghamshire: 01494 927409 / Matthew.Archer@ngagesolutions.co.uk.