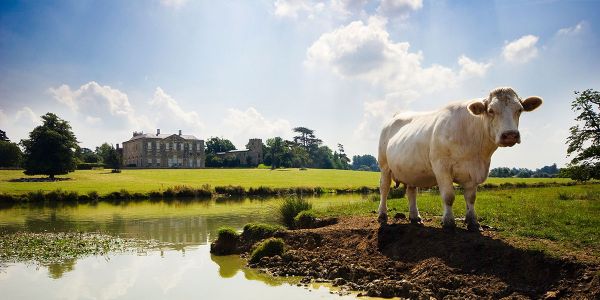 A raft of support is now available to help businesses survive and bounce back, including a Power Hour, Mastermind sessions with other business owners and one-to-one strategy surgeries with experts.
By Lucy Dowson, Tourism Development Manager, Visit Buckinghamshire
I'm pleased to be writing with news of a new programme of support for the tourism and hospitality sector that the team here at Visit Buckinghamshire is now able to offer thanks to our partnership with Buckinghamshire Business First and Be the Business.
We're well aware that the tourism and hospitality sector has been one of the hardest hit by the current COVID-19 crisis, so this package of support is aimed at helping businesses in the sector survive and be ready to bounce back when the time comes.
Tourism & Hospitality Power Hour - June 24th 2020
What are you doing to shift your mindset to see that this is a time of transformation? As businesses around the world are beginning to open up, make sure that you are ready to SPRINT.
Join Helen Pethybridge from ActionCOACH Chilterns, Keith McMahon from Venue View Virtual Tours, and myself for the second in a series of online 'power hours' especially created to support tourism and hospitality businesses based in Buckinghamshire and The Chilterns.
These informal gatherings are a great opportunity to:
Take time out to connect with like-minded businesses
Hear from inspirational speakers on topics specific to your needs
Encourage new collaborations and support networks to be formed by businesses with a common interest
Discover more about the business support on offer from Buckinghamshire Business First
The Power Hour takes place via Zoom at 11am on 24th June.
Learn more and book your place here.
1-2-1 Surgeries with Hospitality Strategist Jon Yantin
Visit Buckinghamshire joined forces with Jon Yantin as part of the successful Be the Business Tourism & Hospitality Masterclass series.
Jon has kindly offered to host a limited number of free business surgeries in the form of a 30-minute call.
Discuss your current challenges and plan what you can do now and in the future with Jon Yantin and a Business Adviser from Buckinghamshire Business First, who can advise on both the local and national sources of support.
Express your interest online here and we will be in touch to confirm next steps. Places are limited.
Weekly Covid-19 Mastermind Sessions
Join a small group of like-minded business owners weekly for a 90-minute session over a six-week period. Share and learn from other business owners facing similar challenges in a facilitated group session.
This programme is a great opportunity to bounce ideas around and get valuable input from others who can really understand and relate. Open new ways to improve your business and refine your leadership skills.
Express your interest online here and we will be in touch to confirm next steps. Places are limited.
Tourism and Hospitality Masterclasses are moving online!
Plans are underway to continue our successful series of Masterclasses for Tourism & Hospitality business leaders in Buckinghamshire. These events, brought to you through a partnership between Visit Buckinghamshire, Be the Business and Buckinghamshire Business First, will kick-start again online very soon! More details to follow!
Do you have a listing on Visit Buckinghamshire?
Become part of the wider visitor economy in Buckinghamshire and work with our team to help you collaborate and benefit from additional marketing and promotional support.
Join for free on the Visit Buckinghamshire website.
Don't forget to keep us up to date with your plans so that we can help raise awareness through our social media activities. Email info@visitbuckinghamshire.org with the details.
Could your business be the next big film star?
Although no filming is currently taking place, work is going on behind the scenes to update Creative England's database of filming locations in the UK.
Their online search facility is used by directors, producers and location managers to find the best places to film.
If you think your business might be suitable, it's worth getting it on the database now so that when opportunities present themselves you'll be in a good position to take advantage of this extra revenue stream.
Visit the Creative England website and locate the section for registering a location or property.
English Tourism Week recap
It was a somewhat different English Tourism Week this year. The Visit Britain-led campaign focused on engagement with Government, MPs and other stakeholders to support the recovery of English tourism and raise awareness of the importance, quality and value of the sector to the UK economy.
At Visit Buckinghamshire and The Chilterns, we used the opportunity to remind the public to support our local visitor offer both now and in the future, whilst also celebrating those businesses that have risen to the lockdown challenge!
We also encouraged people to share their #BestofBucks images:
Advice and support from Buckinghamshire Business First
Remember that all the latest advice and support for businesses regarding COVID-19 can be found online at bbf.uk.com/covid-19.
There is also a range of webinars you can join for free online at bbf.uk.com/events.
Visit Britain support
Further tourism-related news, advice and support regarding the outbreak of COVID-19 can also be found on the Visit Britain website.